Apple Pie Amsterdam – Round One
SO, I tried my hand at Apple Pie Amsterdam last week.  It was only a partial success but I am going to share with you anyway. I know that none of us are 100% successful in the kitchen and sharing a lack of success is as important as sharing every perfect accomplishment.  Especially when it is a new and different recipe.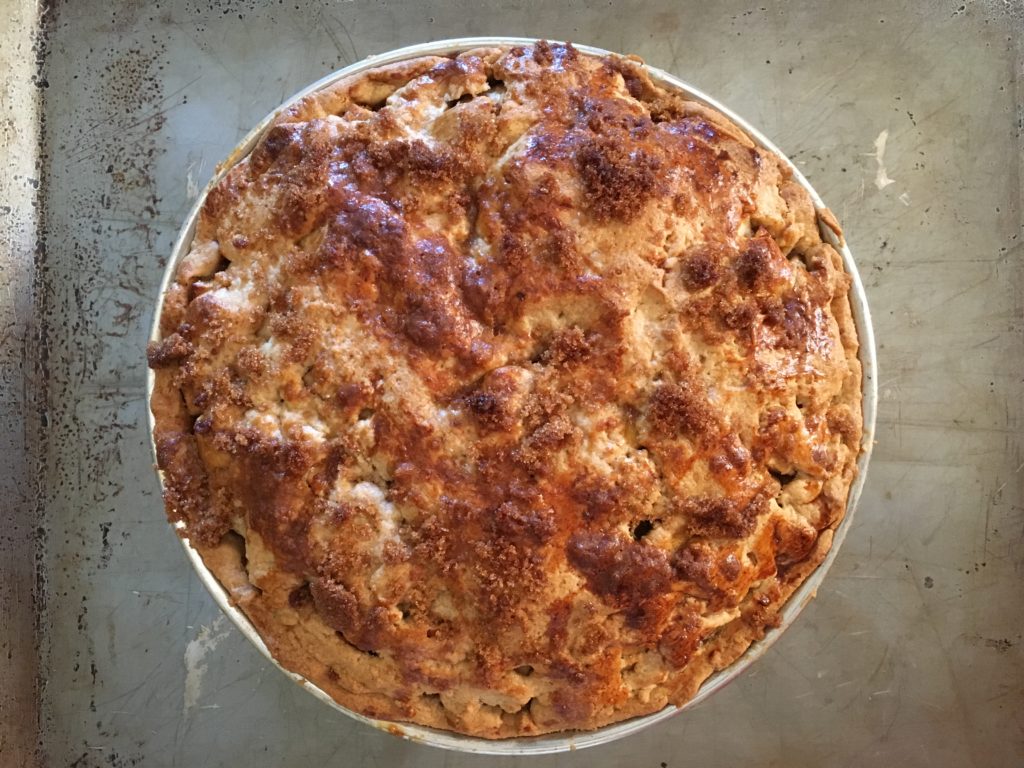 You might guess I made it for company!  My poor guests are often guinea pigs for new and untried dishes in my kitchen.  It looked perfect in every way – would you say so? Almost my friends, almost.
Here is what I learned:
1. Pie needs to bake for another 7-10 minutes
2. It needs additional spice mixture
3. Use all 10 apples and press repeatedly until apples chunks are compact
4. Cut bigger chunks of apple
5. Use less dough in the bottom of the pan – reserve a bit more for the topping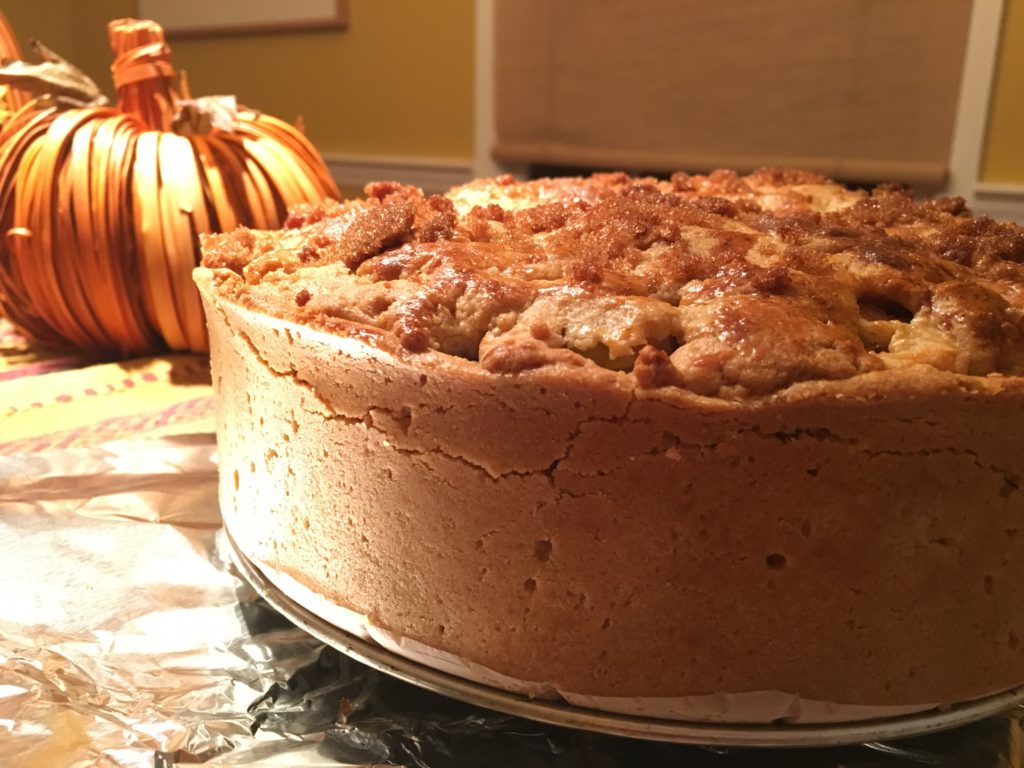 You might be fooled because these photos do look pretty darn near perfection – but the dough wasn't cooked all the way through.  It was very close to being firm through and through but lacking just in the center or thickest part where the bottom and sides of dough meet in the pan.  I also tested the apples inside and they were tender but could've used a few more minutes of baking time.
I planned on using 10 apples but ended up setting aside about a cup and a half.  I should have piled all 10 into my crust for a compact filling.  I've got this – I can't wait to try it my revised version.
I followed instructions from one recipe (I blended the recipes from several different sources) and cut my apples into what I'd call "bite size" pieces.  Next time I am making them more chunky!  I feel that the pie will hold up better if the apples segments are larger.  I also want more spice than I added – it was tasty but needs a boost!
Guess what?  I have company coming again in 10 days and once again I'll be trying my hand at Apple Pie Amsterdam.  This time I'm 99% sure I will reach perfection.  This pie did not go to waste however.  My guests ate a piece every evening after dinner and I'm quite certain they weren't just being nice.
Patience people…..the recipe is to come once I have baked a "model"  Apple Pie Amsterdam!