Signorello Estates Napa – Wine and Food Pairing – A Repost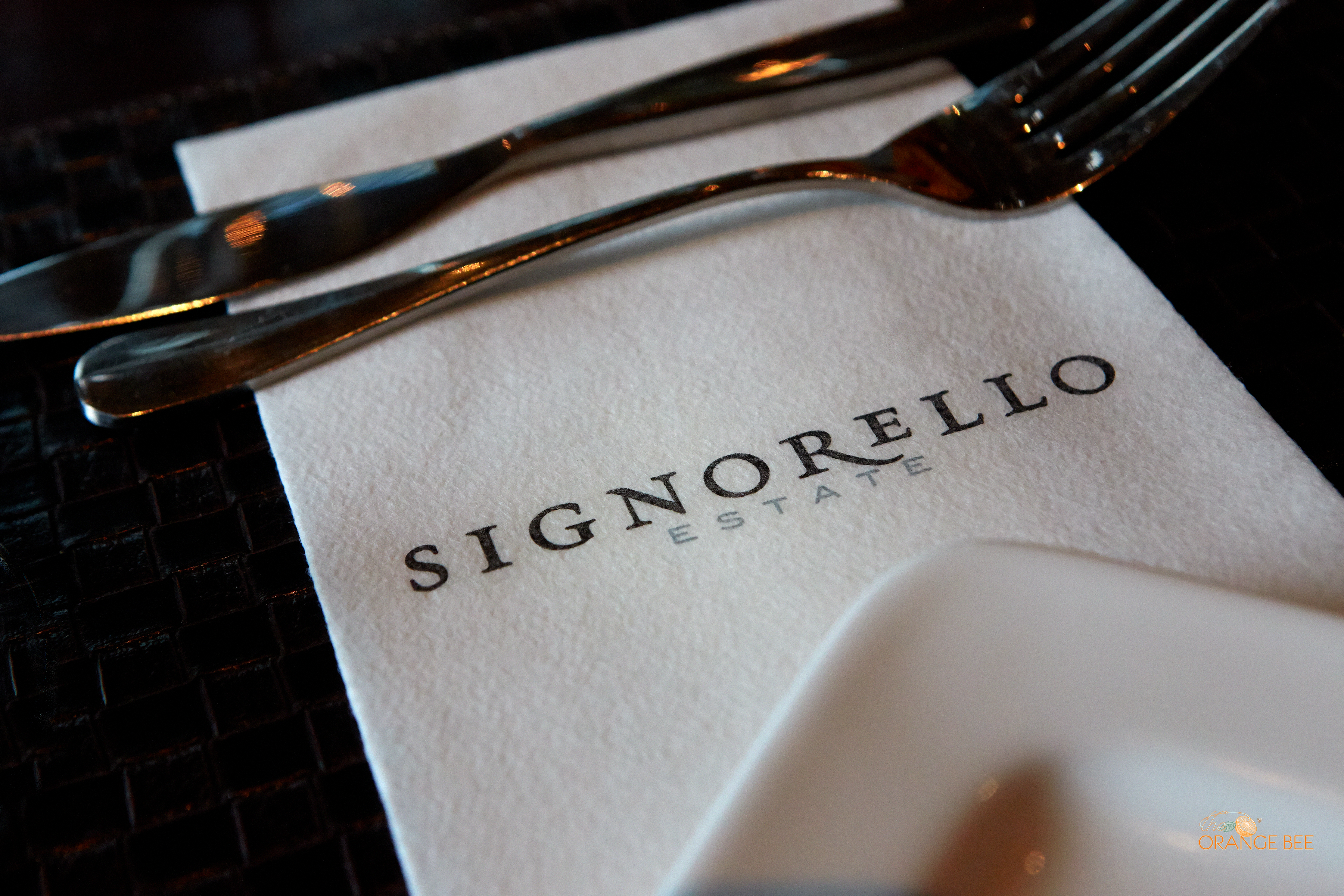 Today I am saddened by the devastation to Signorello due to the raging fires in Napa and Sonoma.  I am reposting –  not to forget what a wonderful experience I had there!  Prayers are with everyone from Signorello!
I recently visited Signorello Estate in Napa for a bit of food and wine pairing. Delicious cheeses, fruits and fabulous wines paired in a fine setting. Little did I know,  I was off to a great start on this chilly California morning.  Signorello Estate found it's roots in the mid-seventies as Ray Signorello, Sr. romanticized the idea of the valley lifestyle, one of camaraderie, good food and excellent wine.  Now Ray Signorello, Jr. carries on the tradition of growing fine grapes, producing fabulous wines, and has started the third generation of Signorellos.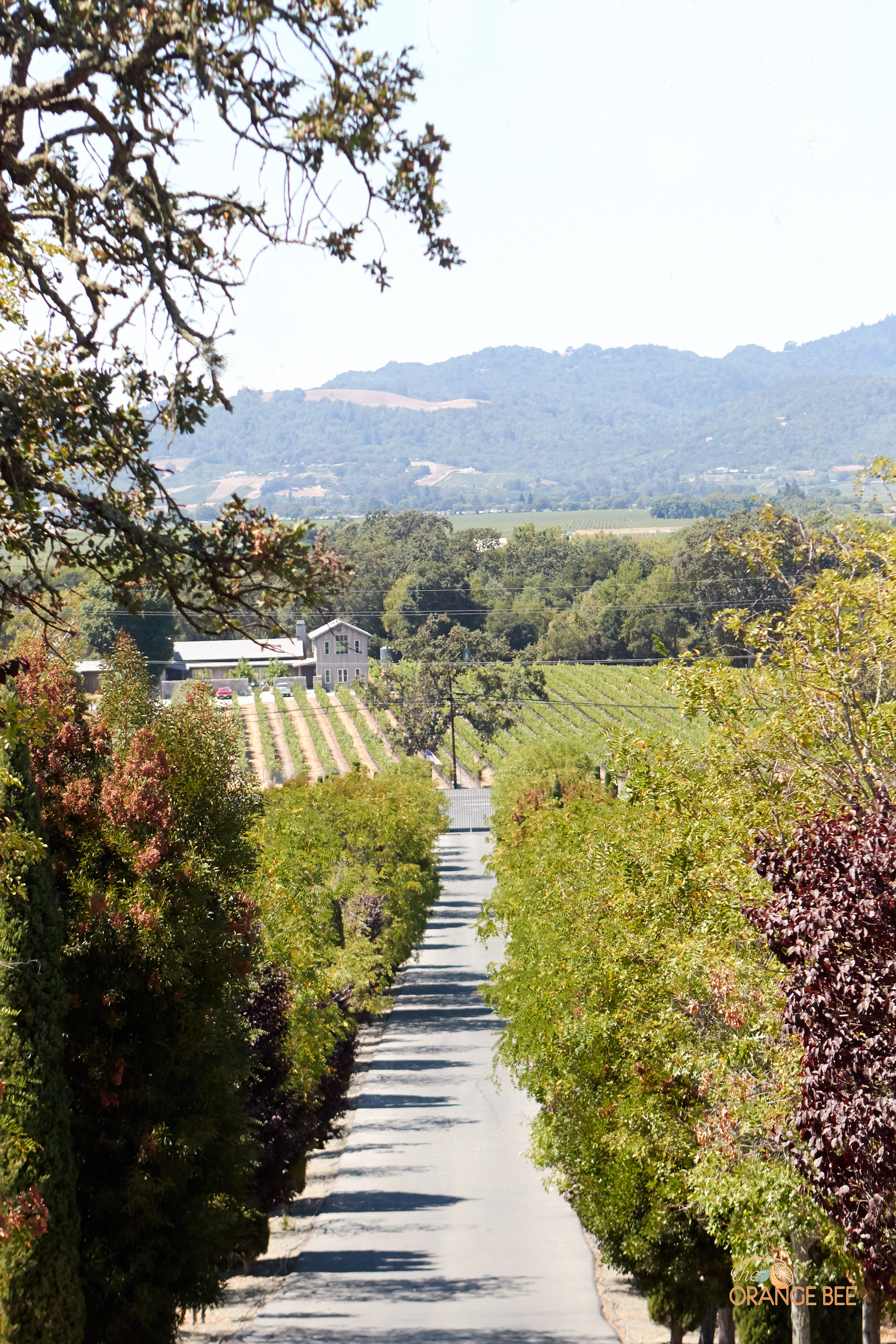 After winding our way up the extensive, tree-lined drive we were greeted by Director of Marketing, Bryan Nazario.  The morning blanketed in low lying fog and cool temps gave way to sunshine and blue skies, where we enjoyed the beautiful view from the Signorello patio and pool area.   Complete with a gurgling fountain, umbrellaed tables and an inviting infinity pool.  I had to laugh at the posted signage warning that anyone who chooses to take a dip will be asked to leave immediately!  I love a good sense of humor!
I was attending this tasting with my childhood friend who writes "The Wine Wrangling Woman".  Bryan escorted us indoors to  a simple yet inviting tasting room appointed with a long and dark, handsome table, with golden walls, the color of roasted squash.  Here we took our seats and began to survey the appetizing plates of cheeses, fruits, and nuts, specifically selected to pair with the 5 wines we would be tasting.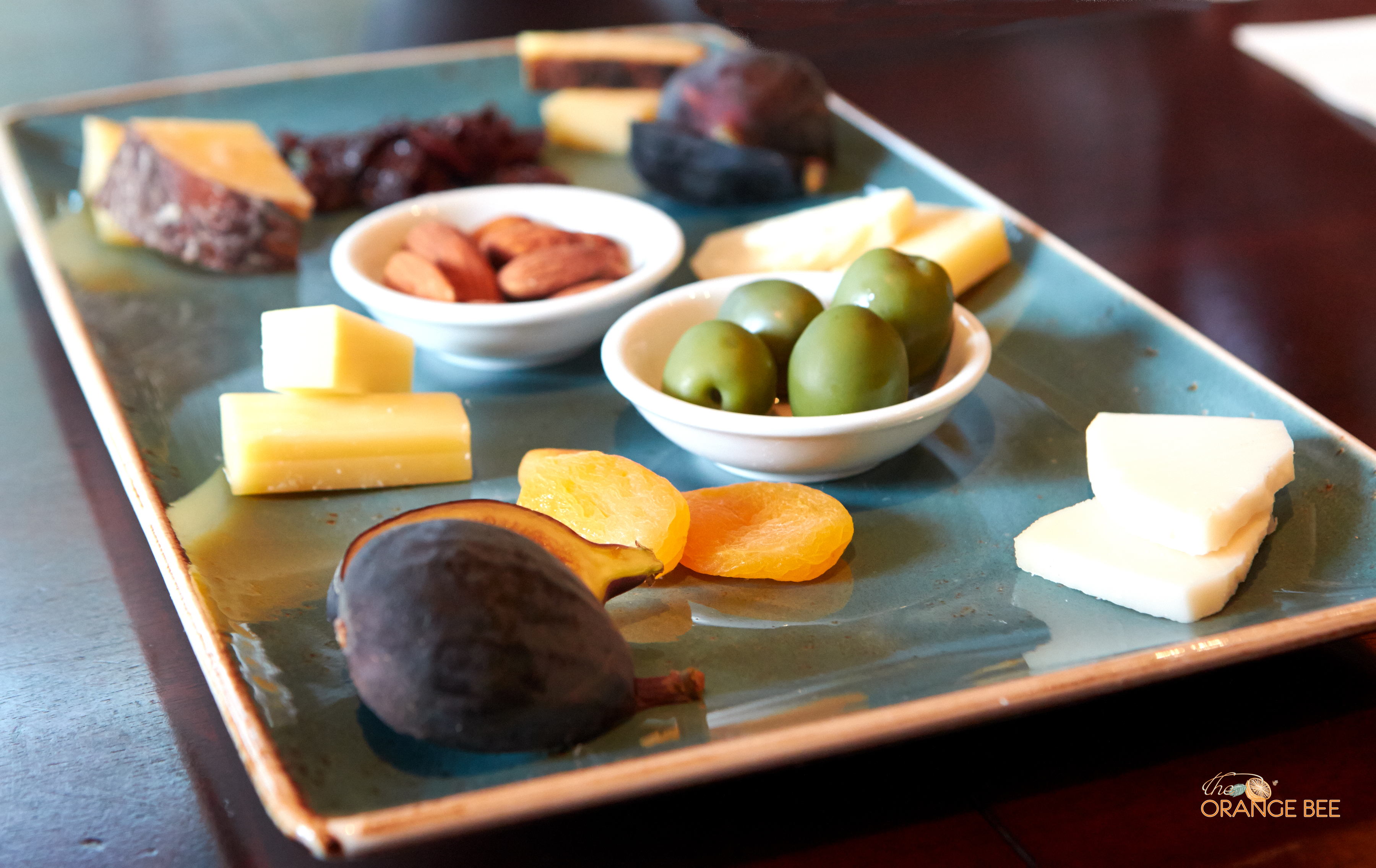 42 acres are planted in Cabernet Sauvignon, Chardonnay, Semillion, Cabernet Franc, Syrah, Merlot, Sauvignon Blanc and Viognier.  Signorello is using sustainable farming practices to preserve and enrich the wine growing region including, water and energy conservation, pollution prevention and erosion control. I loved seeing the owl and bluebird boxes, homes to natural foragers.  These birds play an important role in controlling the insects, gophers and other pests that might harm the grapes.  These practices have earned Signorello the "Napa Green" award of excellence as environmental leaders in winemaking.
The first wine we tasted a 2013 Seta, Estate, a blend of Semillion and Sav Blanc was awarded 94 points by Robert Parker, Jr..  My taste buds said, "yes" the moment I sipped this bright, crisp, yet lusciously silky white.  I brought home a bottle of this one!  Paired with a goat Gouda from a Cali creamery, I wasn't sure how our tasting could get any better.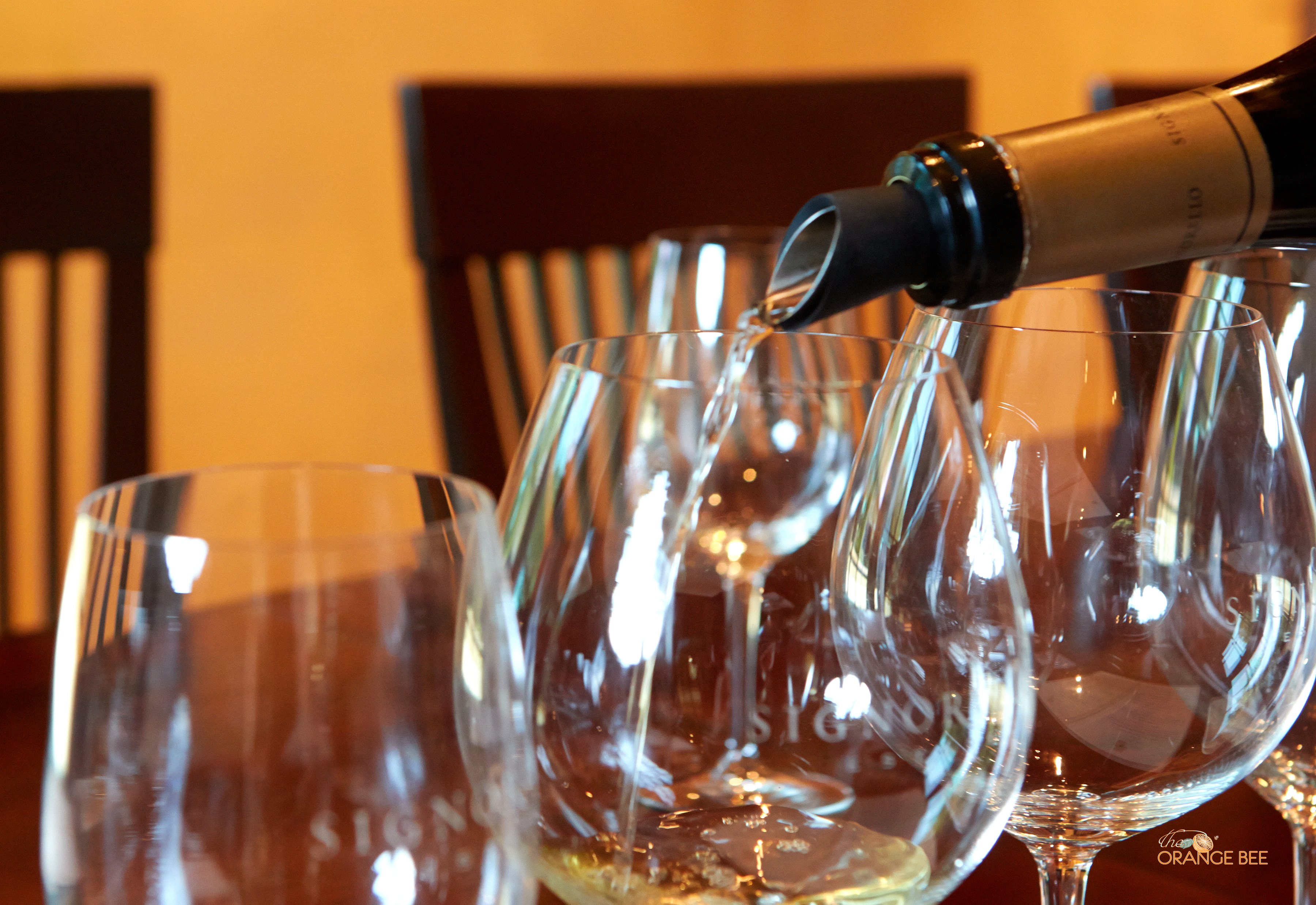 Second, we enjoyed a French Comte, a hard cow's milk cheese, offering brown butter and roasted nut aromas, finishing with a sweet flavor.  It paired, of course, perfectly with the 2013 Vielles Vignes, Chardonnay, Estate.  Full-bodied, opulent and pure!
Moving on we tasted the 2012 Syrah, a plushly textured wine.  Spicy and peppery, yet full of dark cherry and berry fruit.  A Spanish farmhouse cheese made from raw sheep's milk, suggests burnt caramel and bacon.  As I reveled in each wine and cheese pairing I considered the combination of flavors and how they undeniably compliment each other.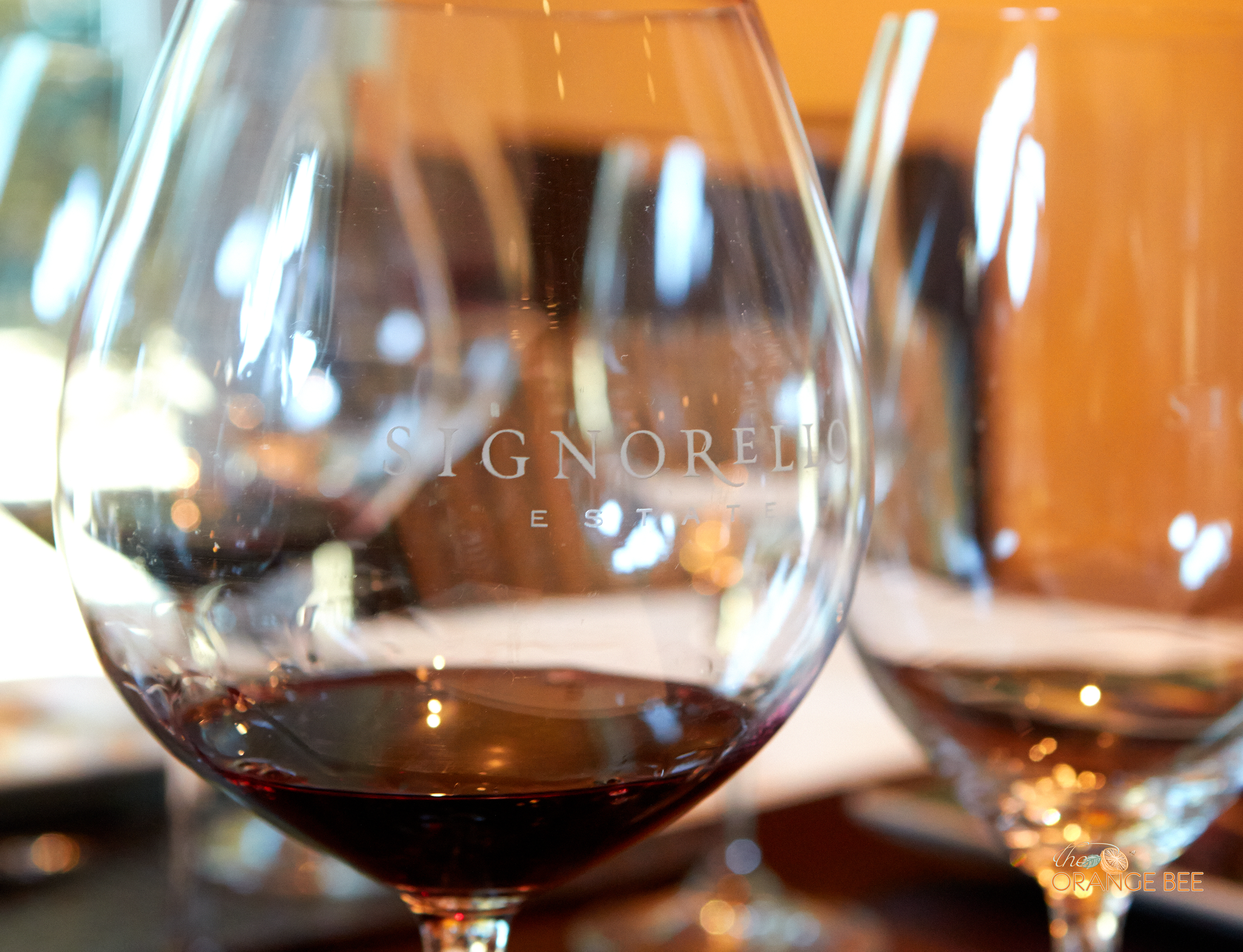 Our last two tastings were a 2013 Cabernet Sauvignon and a 2012 Padrone Estate, the latter boasting a rating by Robert Parker, Jr. of 97.  This should give you an idea of how lovely it is.  Read his retrospective review here, and learn what he has to say about Signorello Padrone.  Dry Monterry Jack Cheese, sweet, nutty, and pale in color, a true masterpiece, was offered with the Cabernet. Coupled with the Padrone was possibly my favorite cheese, Barely Buzzed from the Beehive Cheese Company in Utah.  I don't know if the name has anything to do with my liking this aged white cheddar!  Ya' think?  The coffee and lavender rind were a compliment to the gently spicy, herbaceous and fruit flavor of the Padrone.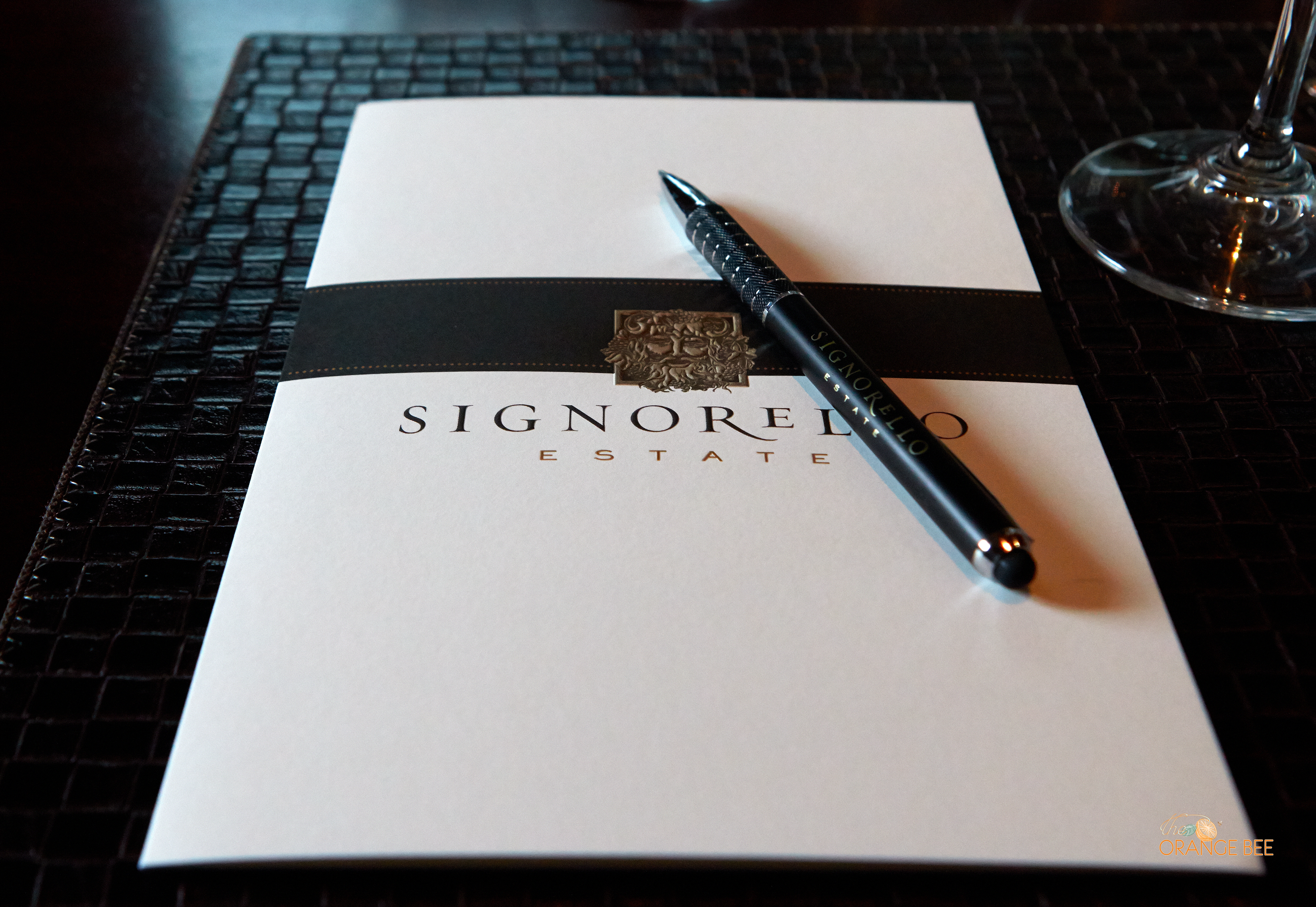 Our morning came to an end.  Spending time at Signorello was relaxing and delightful.  I highly recommend making a reservation at this superb winery – you won't be disappointed.  They offer two wine and food pairings (check for days and times) as well as a Sommlier school on the last Thursday of every month.  Now that is going on my bucket list!