Here is yet another zucchini recipe – Zucchini Fritters.  I have not finished using all the zucchini we brought home from the coast.  I think if the zucchinis were normal size I might've finished cooking with them but they are so big that one makes enough for two recipes!  Seriously y'all some of them are as big as my forearm.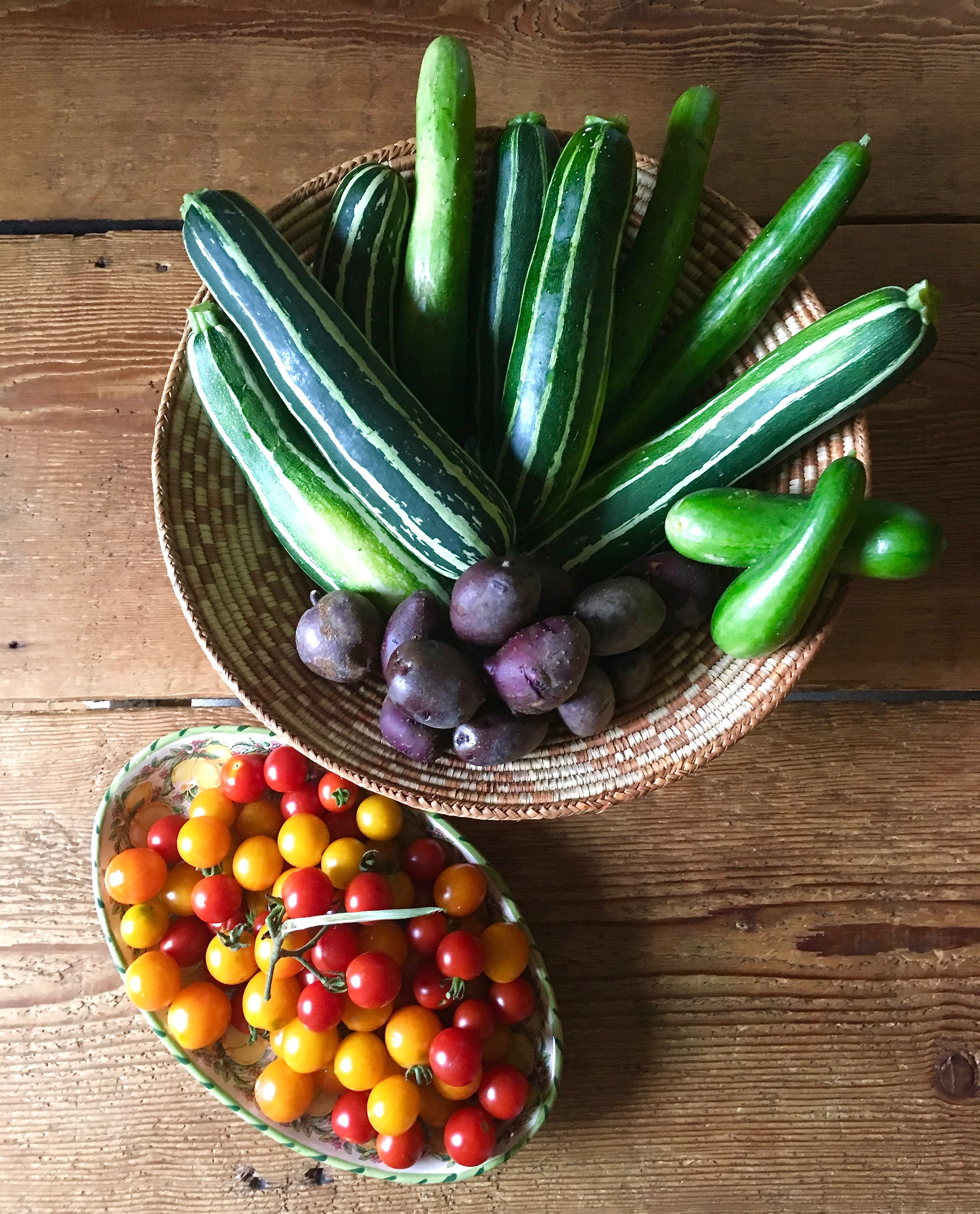 Frying food is at the bottom of my choices when I'm cooking but it doesn't take much oil to get a crisp yet tender zucchini fritter so I decided to fry!  I'll post the ingredients and instructions for you but keep in mind that this is a versatile recipe!  You could add a variety of herbs or spices or whip up a fun aioli or dip to switch up the flavors!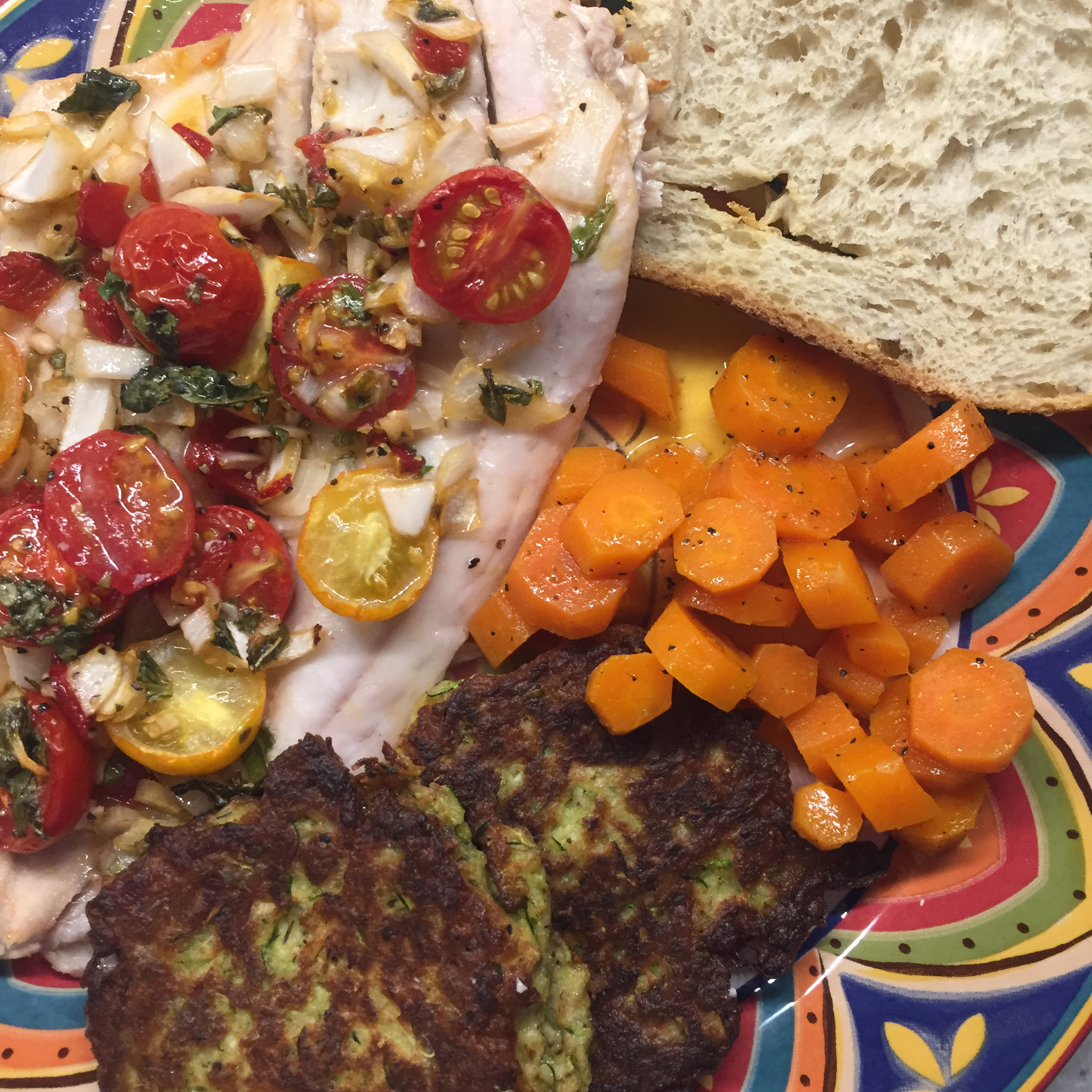 I served the zucchini fritters alongside fresh caught snapper from the Carolina coast, topped with a fresh tomato and herb salsa, buttered carrots and voila – a perfect summer meal. If you've missed my previous zucchini recipes here are links to Healthy Summer Stuffed Zucchini and Grilled Zucchini Salad – both are easy and delicious ways to use up the abundance of zucchini from our gardens and farmers markets this summer.
I'll be sharing an amazing moist dark chocolate zucchini cake recipe soon as well as my basic zucchini bread recipe.  What is your favorite way to cook with zucchini?  Do you have tried and true or old family recipe?  I'd love for you to share with me before I run out of zucchini.  I'm always happy to try a new recipe!
Ingredients
1.5 pounds zucchini or 2 large
1/3 cup flour
1/3 cup Italian seasoned bread crumbs
2 large eggs
1/2 teaspoon baking powder
1/2 teaspoon salt
1/8 teaspoon ground pepper
Olive oil for frying
Instructions
Shred the zucchini onto a clean, dry kitchen towel.
Squeeze out the moisture by wringing the towel.
Place the squeezed zucchini into a bowl and add the dry ingredients.
Lightly whisk the eggs in a bowl and mix into zucchini mixture.
Heat a non-stick skillet over medium heat and add 3 tablespoons olive oil.
Use a cookie scoop to portion zucchini directly into the pan, gently press down with a spatula to flatten out fritter.
Fry the fritters for about 4 minutes per side or until golden brown on each side.
Enjoy these zucchini fritters while hot!
http://www.theorangebee.com/2017/07/21/zucchini-fritters/