The Most Mispronounced Food Words – Are You Guilty?
Mispronounced food words – do you suffer from this phenomenon?  Occasionally I get stumped with food words.  Here's one I have to think about every time I see it – Acai (ah-SAH-ee).  How about Gyro (Yee-roh)?  I've heard that one butchered a million ways Hero – Jiro – Geero – Jeero.  How about Coq au Vin (kohk-oh-VAHN)?  This word begs to be spoken with a French spin on it – right?  I mean, I took a couple years of French in high school – it was taught by a Spanish speaking teacher though, so I'm pretty sure she put her own spin on the pronunciation of the French language. Mispronounced food words are common among American's particularly because so many of the foods we eat aren't American!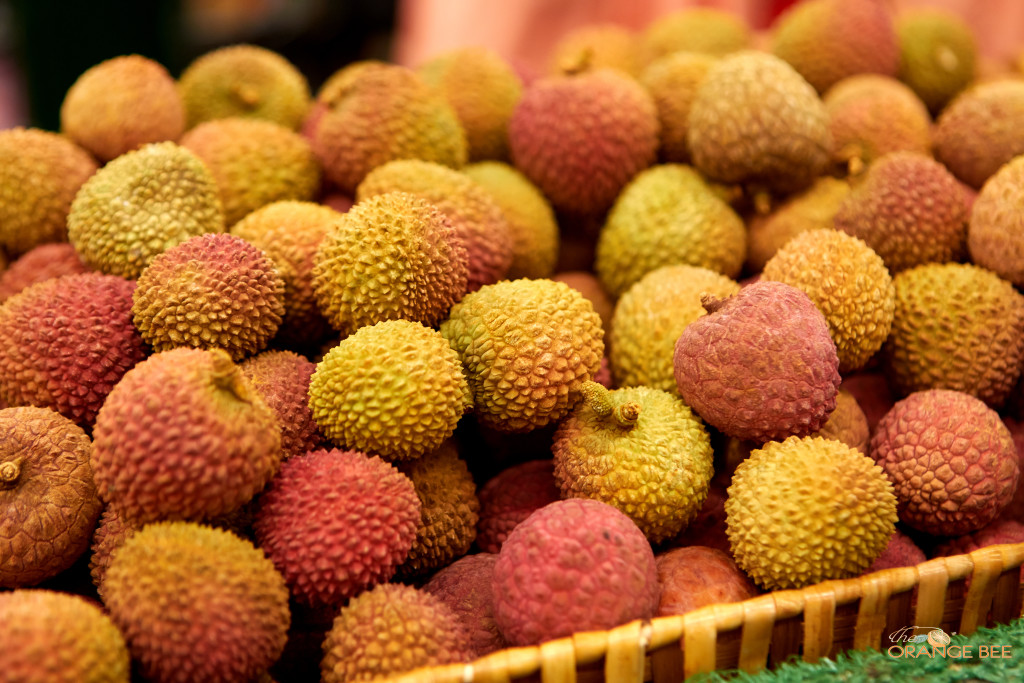 Acai – A berry grown in South America touted for its high levels of antioxidants. It tastes similar to a blackberry with a mild dark chocolate aftertaste.  YUM!
Coq au Vin –  A French dish of braised chicken, lardons, mushrooms and wine. – I hate to say I've never even made this but I want to try!
Gyro – A pita bread sandwich usually made with spit-roasted lamb or beef and served with tzatziki sauce.  My hubby does not like cucumbers so no tzatziki sauce – it's okay I'll eat his!
Here is a list of several others that we may all find perplexing when it comes to the proper pronunciation.  Let's start with a couple of other French words that we Americans are good at screwing up!
Haricot Vert (ah-ree-koh VEHR) – From the French, usually refers to a thinner, smaller variety of green bean.  Love these and they are one of my man, Dan's favorites!  Win-Win.
Croissant (kwah-SAH; kruh-SAHNT)-A French pastry made with a buttery, flaky dough rolled into a crescent shape.  Bread perfection  – I love to eat these with a pat of soft butter and homemade jam!  Ooh la la!
Macaron (mak-uh-RUHN) – A French meringue and almond flour sandwich cookie that is typically filled with buttercream or preserves.  Have you perfected making these yet?  I haven't even began to try and master this one – I'll just wait till I'm in Paris later this year and stock up!
Now on to some that are not French – sorry France you aren't the only country with yummy foods we like to mispronounce.
Boudin (boo-DAHN) – A kind of sausage. In the U.S., the term typically refers to a Cajun version called boudin blanc, made with pork and rice in a pork casing. In Europe, boudin noir is a kind of blood sausage.  I grew up eating a ton of the Cajun version – maybe not the healthiest food but it's so yummy!  We always have a few links to enjoy with our Christmas morning omelets.
Coulis (koo-lee) – Any sauce made from uncooked, pureed and strained fruits or vegetables. You know I love sweets and this looks like a healthier way to top cheesecake, pound cake or ice cream.
Lychee (lee-chee) – The outside of the fruit is pink-red, roughly textured and inedible, covering sweet flesh eaten in many different dessert dishes.  I always have trouble peeling these – do you have a secret?
Paella (pi-AY-yuh) – A Valencian dish made with pork, chicken, seafood and saffron-scented rice.  I am planning a party where this dish will steal the show.  I just need to invite a crowd!
Pho (fuh) – Vietnamese soup made with broth, noodles, herbs and thinly sliced meat.  I love to eat this if I'm not feeling well.  That hot steamy broth always does the trick!  I think it's safe to say this is a word that totally gets mangled when we order it in a restaurant.  Pretend you're saying "DUH" and change the D to an F – you got it!
Worcestershire (WOOS-tuhr-shuhr; WOOS-tuhr-sheer) – A condiment similar to fish sauce typically made of fermented anchovies, vinegars and sugars.  I keep a bottle of this – I grew up with Worcestershire and I'm pretty sure we weren't pronouncing it correctly but we loved it on our hamburgers.
You've heard this before – "practice makes perfect".  If you stumble over any of these words just practice saying them a few times – you'll get them right – eventually!
Are there specific food words you find puzzling when trying pronounce them?  I'm dying to hear which ones they are – if I haven't covered them in this article I'll be sure to cover them in a subsequent post!  Leave me a comment here on FB – I love to research stuff like this!