Main Street Kitchen – Walnut Creek, California
When my daughter LuLu and I stumbled upon Main Street Kitchen in Walnut Creek this past Saturday something drew us in.  It wasn't just the delicious aroma drifting out to the adjacent sidewalk, or the bright blue umbrellas inviting al fresco dining.  It wasn't the warm ambient light glowing inside or the blackboard touting brunch.  I am not certain what pulled us in but boy am I glad we chose to sit and stay awhile.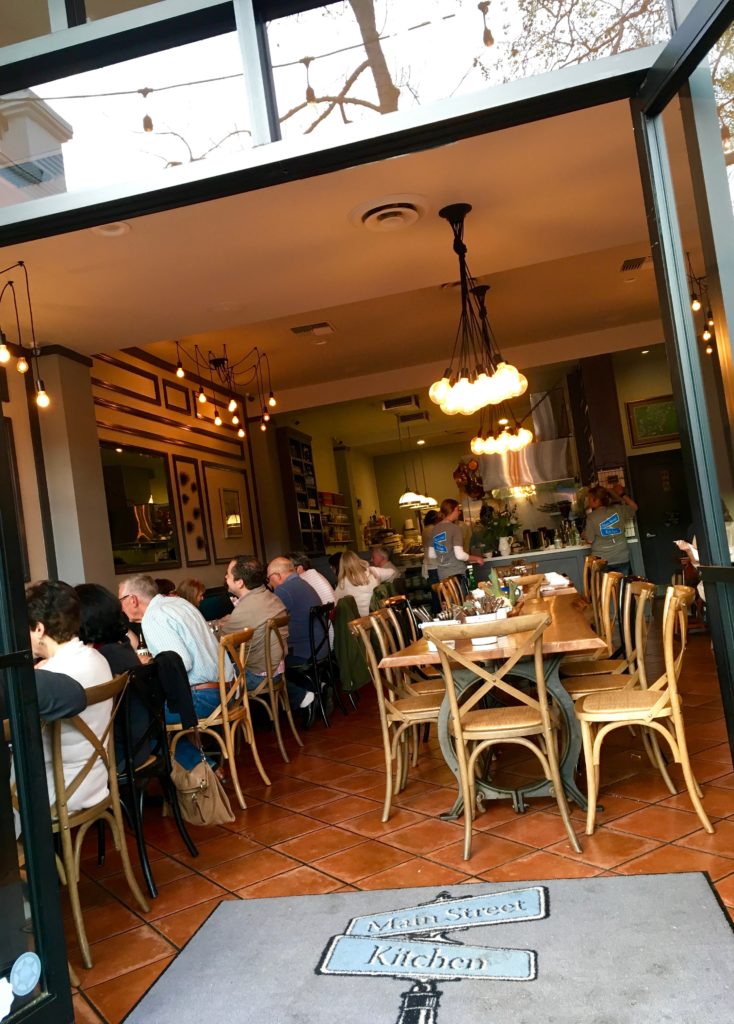 The night air was a bit crisp, as is common to Northern Cali this time of year yet we were happy to be seated for al fresco dining.  Table for 2!  I believe there are 7 patio tables, cozy but not uncomfortably so.  We were quickly greeted by the fabulous, Nina (who sadly, I failed to get a photo of), who would be our server for the evening.
We perused the menu over glasses of Rose for Lulu and a jammy Zinfandel for me.  Debating what to choose for our first course from appetizers such as, grilled escarole with mustard dressing and parmesan, mussels with salami, leeks, dijon, apples, and cider, crispy brussels sprouts with bacon & basil buttermilk dressing or organic beet salad with yogurt, dates and mint or a warm seasonal vegetable salad was a challenge.  We decided with the cool night air that a warm veggie salad would be just the ticket. Served simply with a drizzle of olive oil and a sprinkle of sea salt a platter full of vegetables cooked to perfection; butternut squash, asparagus, radishes, fennel and brussels sprouts arrived at our table served by chef Arash Ghasemi.  Chef Arash, also happens to be the owner of Main Street Kitchen, along with his wife Lauren.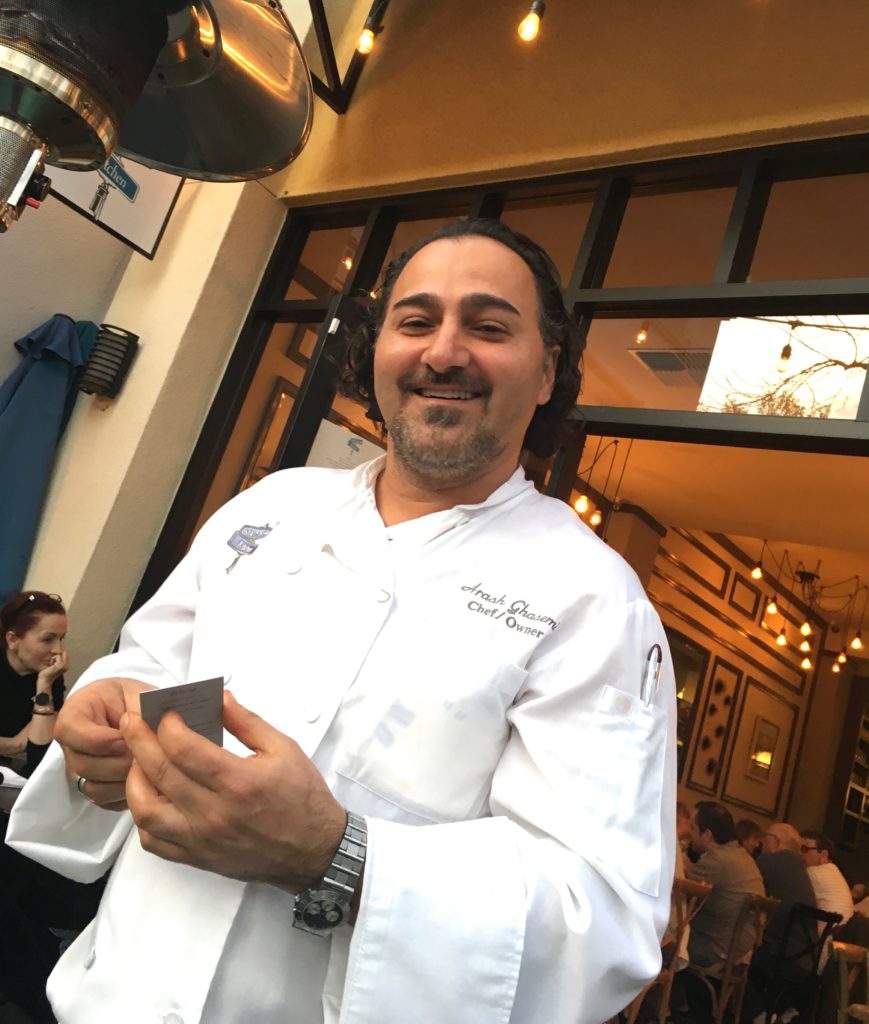 Now, not only did the chef himself deliver our first course but he was first-class friendly and  welcoming.  With culinary experience ranging from Persian to American to European Chef Arash offers seasonal, fresh, farm to table style food.  You will find menu items from fresh pasta, to grass -fed beef burger, a Niman Ranch rib-eye, or fish and chips, as well as fish of the day.
I chose a fresh Pappardelle with slow cooked lamb ragu topped with ricotta salata.  Tender, perfectly cooked noodles topped with a flavorful and tender lamb ragu, seasoned with cinnamon, clove, juniper berry, black pepper and mint.  I swooned over my first bite and honestly every bite thereafter.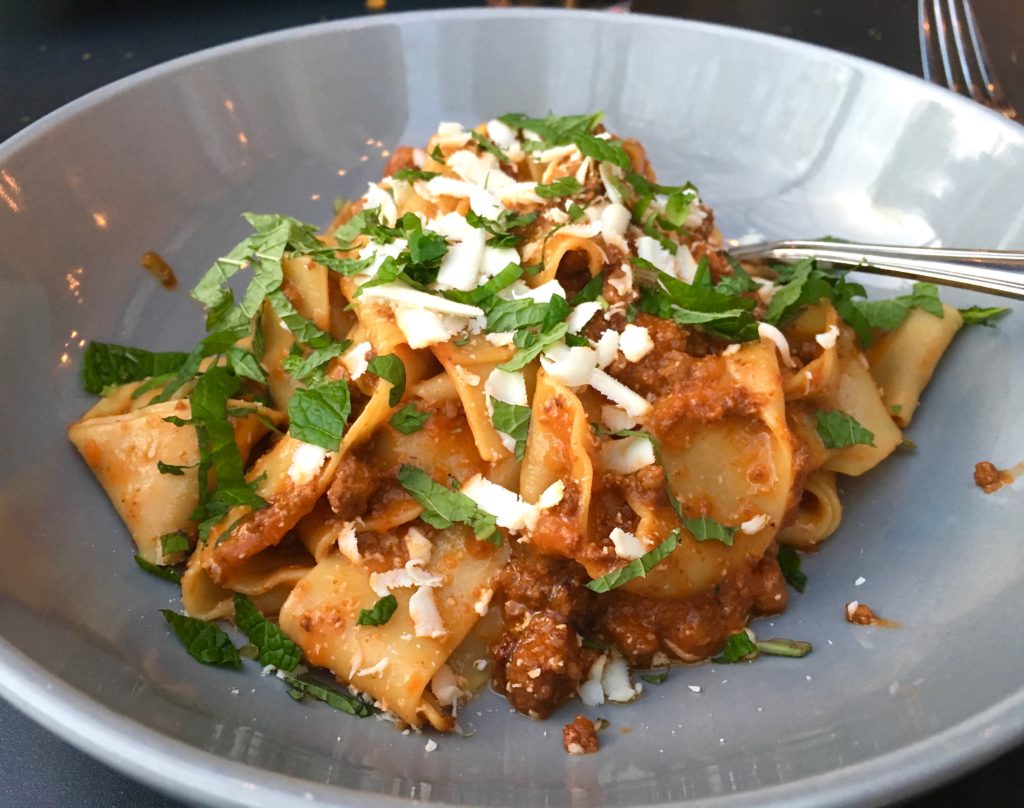 My daughter selected Chicken al Mattone with purple asparagus, fava leaves and panzanella salad.  She ooooed and ahhhed over perfectly crispy skin and tender, juicy meat.  Flavors of lemon, garlic and rosemary accompanied flawlessly by delicate purple asparagus and sweet, buttery earthy fava leaves.  Did you know these leaves picked from the top of the plant are edible and so tasty?  It was new to me! The chunky panzanella were perfect for soaking up the flavorful juices.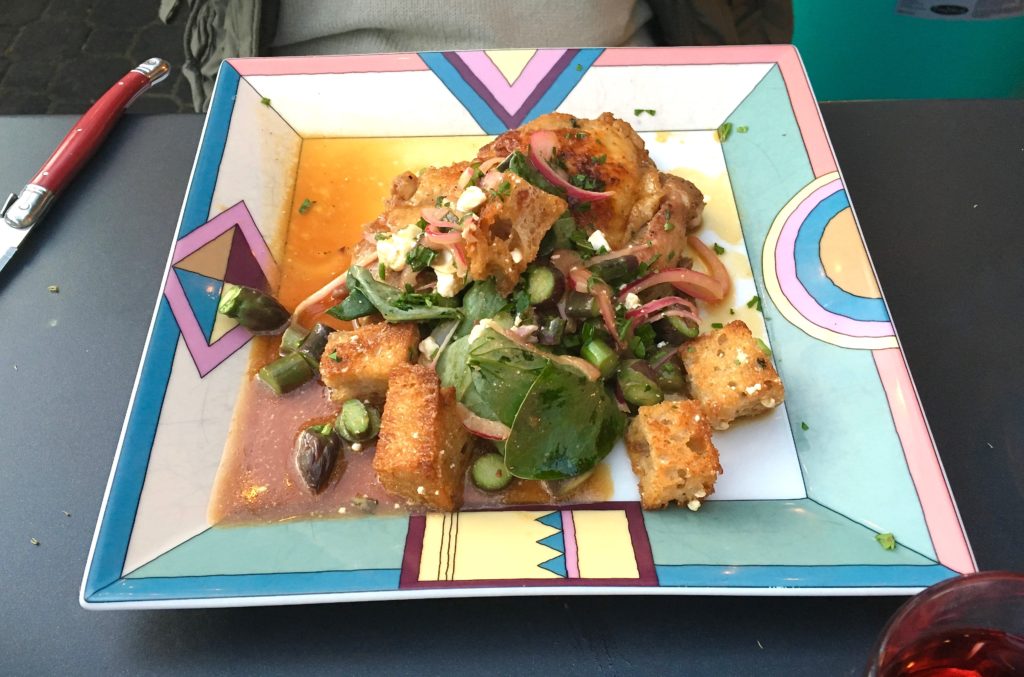 We enjoyed our dining experience so much that we inquired about Sunday hours at Main Street Kitchen.  Chef Arash gave us all the scoop about Sunday brunch at his bistro style establishment and bid us farewell for the evening.
If you find yourself in the Walnut Creek area I highly recommend you pay a visit to Main Street Kitchen for lunch, dinner or brunch.  We knew we would be returning to Walnut Creek on Sunday to visit the Apple store and had talked about choosing a different restaurant.  Do you think we picked a different place?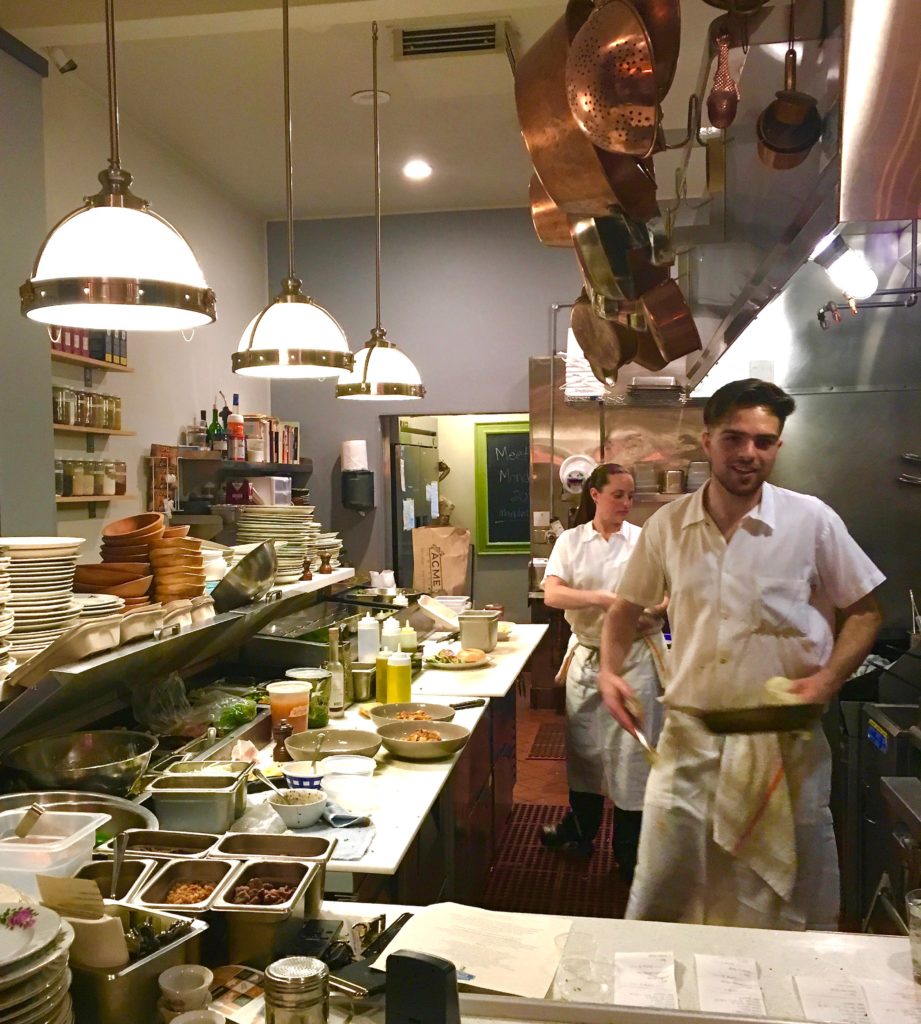 Main Street Kitchen
1358 N Main St, Walnut Creek | 925.933.1001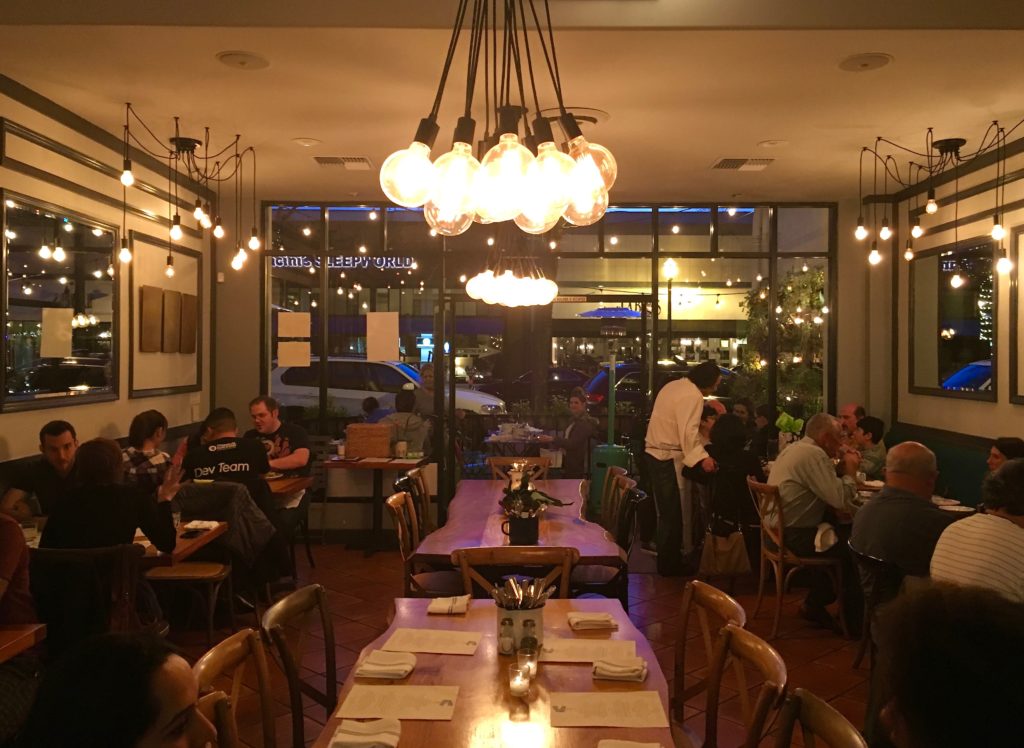 No we did not – we had enjoyed our food, the cordial waitstaff and visiting with Chef Arash so much so that we made plans to return for Sunday brunch.  I'll be posting about the heavenly meal we noshed on at Sunday brunch next week.  You won't want to miss it – I was served the most amazing French Toast ever!