How To Make Herb Infused Honey
Herb infused honey is a pairing of goodness on two levels..  The medicinal value found in herbs as well as the healing benefits of honey.  I love honey straight out of the jar but infused honeys certainly have their place in my kitchen.  Imagine fresh pear slices drizzled with rosemary infused honey.  How about lavender honey spooned over pound cake?  Honey infused with cinnamon mixed into your oatmeal?  I say "yes" to all three!
It's simple to make your own herb infused honey at home.  A couple of things to remember before starting; use local, pure honey and fresh, organic (if possible) washed and dried herbs.  Make sure your jars are washed in hot soapy water, rinsed in hot water and thoroughly dried – I run mine through the sanitize cycle in my dishwasher.  It's best not to mix any water into the honey as the bees have already added the exact amount to make honey!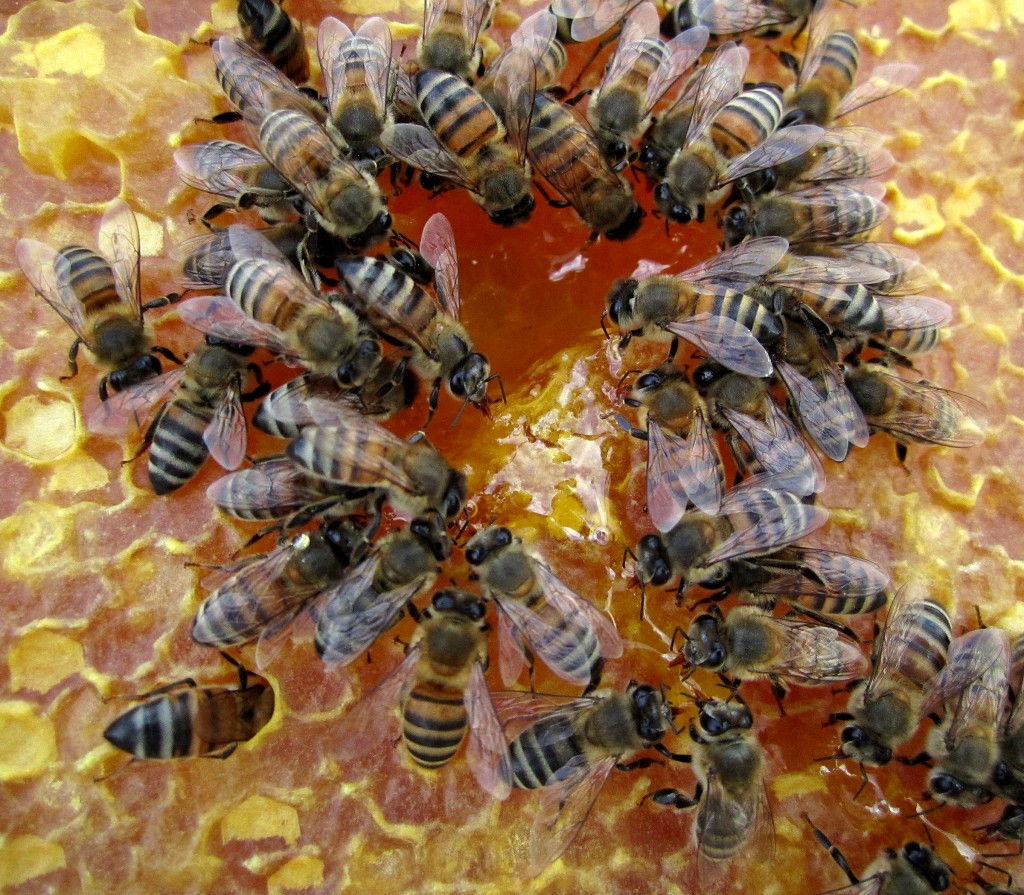 Here are a few of my favorites: Obviously they all use a jar of honey – we will be using a quart size jar for our herb infused honey.
Cinnamon & Star Anise Honey
3 star anise
5 cinnamon sticks
Vanilla Honey
1 fresh vanilla bean – divided into 3 pieces
Ginger Clove Honey
2 tablespoons fresh ginger chopped
6 whole cloves
Lemon Rosemary Honey
2 fresh rosemary springs
Dried rind of one lemon
Lavender Honey
3 tablespoons culinary grade lavender buds
Vanilla Orange Honey
Dried peel of one orange
1 vanilla bean divided into 3 pieces
Thai Chile Honey
1-3 Thai chile peppers (choose number according to your taste) 
To infuse the honey add the herbs directly to the jar or place in a tea bag or square of cheesecloth and tie off with kitchen string.  Fill the jar with honey leaving a bit of space at the top.  Tightly close the lids and sit your honey in a sunny window for a couple of days.  Turn your jar over once a day to insure the herbs are infusing all of the honey.  After a couple of days in a warm window place the jars in a convenient location, continuing to flip them once a day for 2 weeks.  Heating honey too much depletes all the natural honey benefits so I wouldn't recommend the window treatment in extremely hot temps.
After the honey has infused for 2 weeks gently remove the cheesecloth or tea bag if using.  If you go with the herb straight into the jar method pour your herb infused honey through a fine mesh strainer to remove any pieces of herbs before pouring back into jars.  Herbs like rosemary, vanilla, cinnamon and most of the ones I've listed can be easily removed with a small pair of tongs.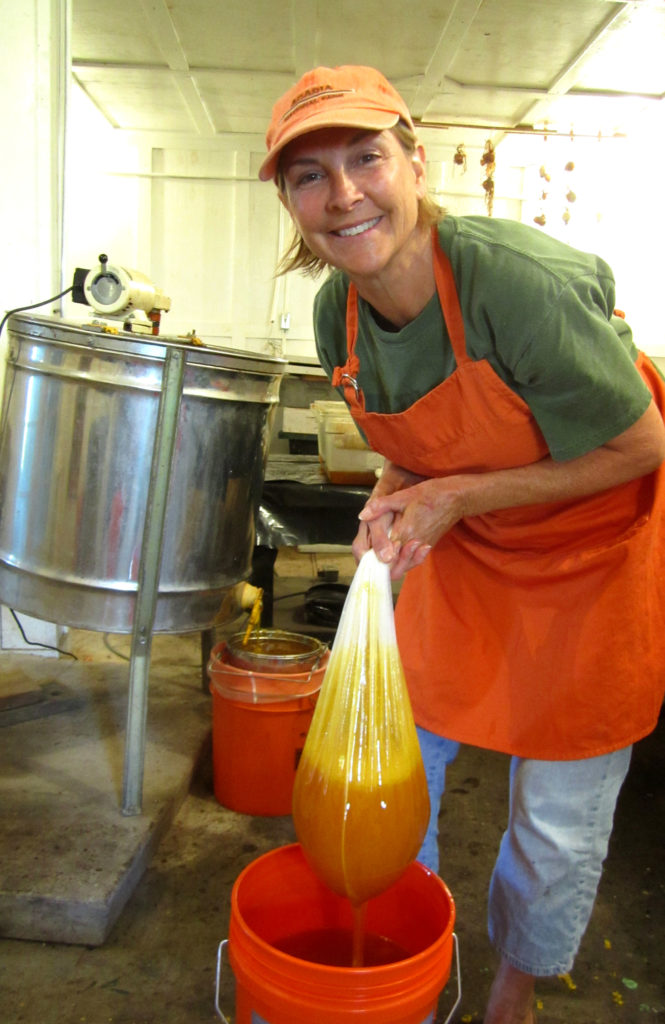 This is how I strain honey when I harvest.  It's heavy and patience is required to stand there while the honey drains into the storage bucket.  This only removes any chunks of comb or bees that could have gotten into the extracted honey.  It allows pollen and all the nutrients to go into the honey I jar.  Think of yourself doing this on a much, much smaller scale when you remove your herbs from the honey !
Click here to learn more about the healing benefits of honey!