Quick and Easy Spiced Banana Muffins
I made Spiced Banana Muffins after my man Dan made this comment. With a hopeful look on his face he said, "I left those bananas on the counter hoping you'd make something with them."  I'd call that straightforward and unsparing in getting his point across.  It played right into his hands as I've been spending a great deal of time at home, after having minor foot surgery.  No driving means hanging out and enjoying the comforts of home. Comforts like the aroma of fresh baked Spiced Banana Muffins floating through the air.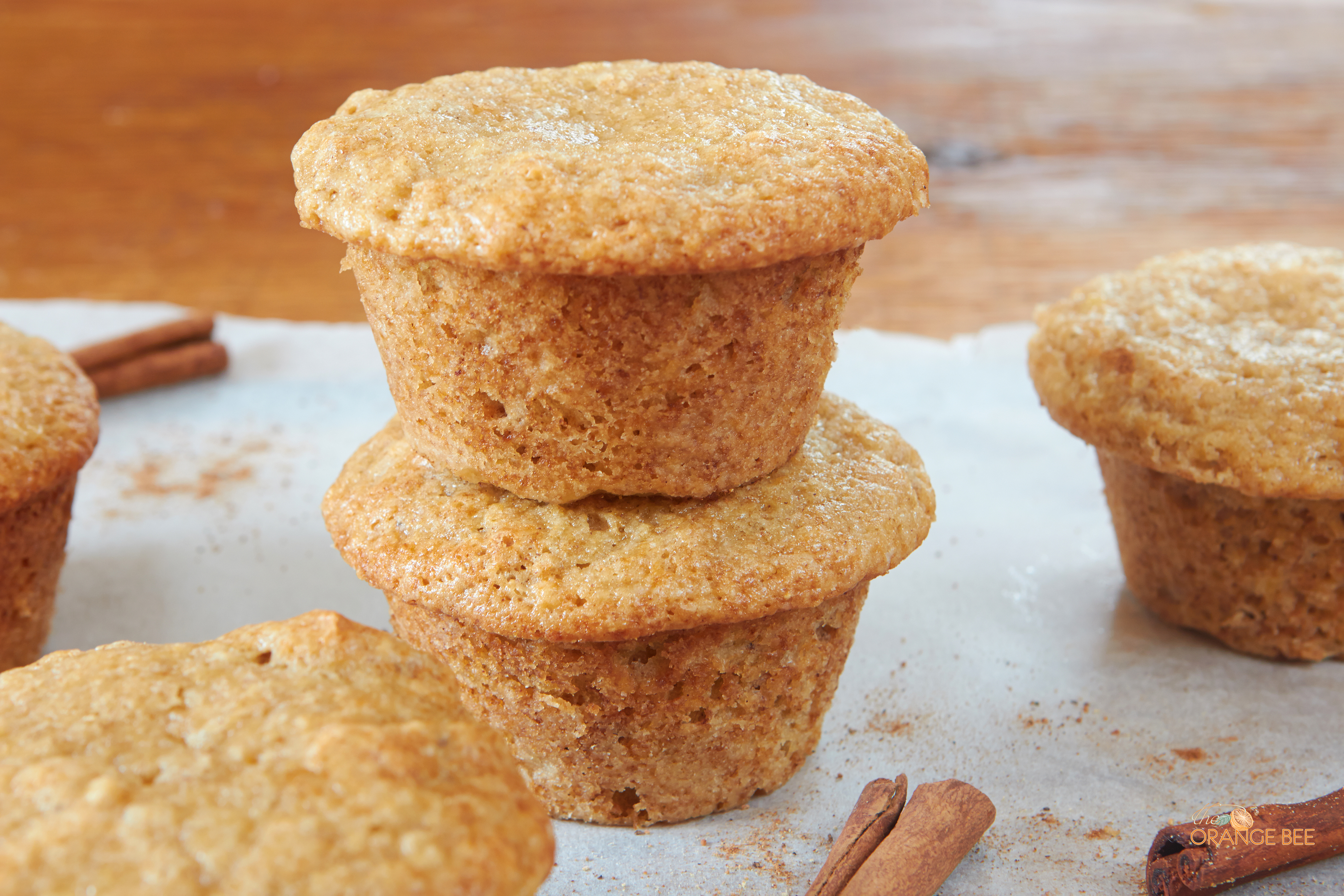 Lightly spiced and tender these banana muffins make a delicious breakfast or snack.  They would easily pack into a school or brown bag lunch as a dessert too!  Following a basic recipe I simply tossed in a bit of cinnamon, ginger and nutmeg because it's still winter and well…those spices say winter to me.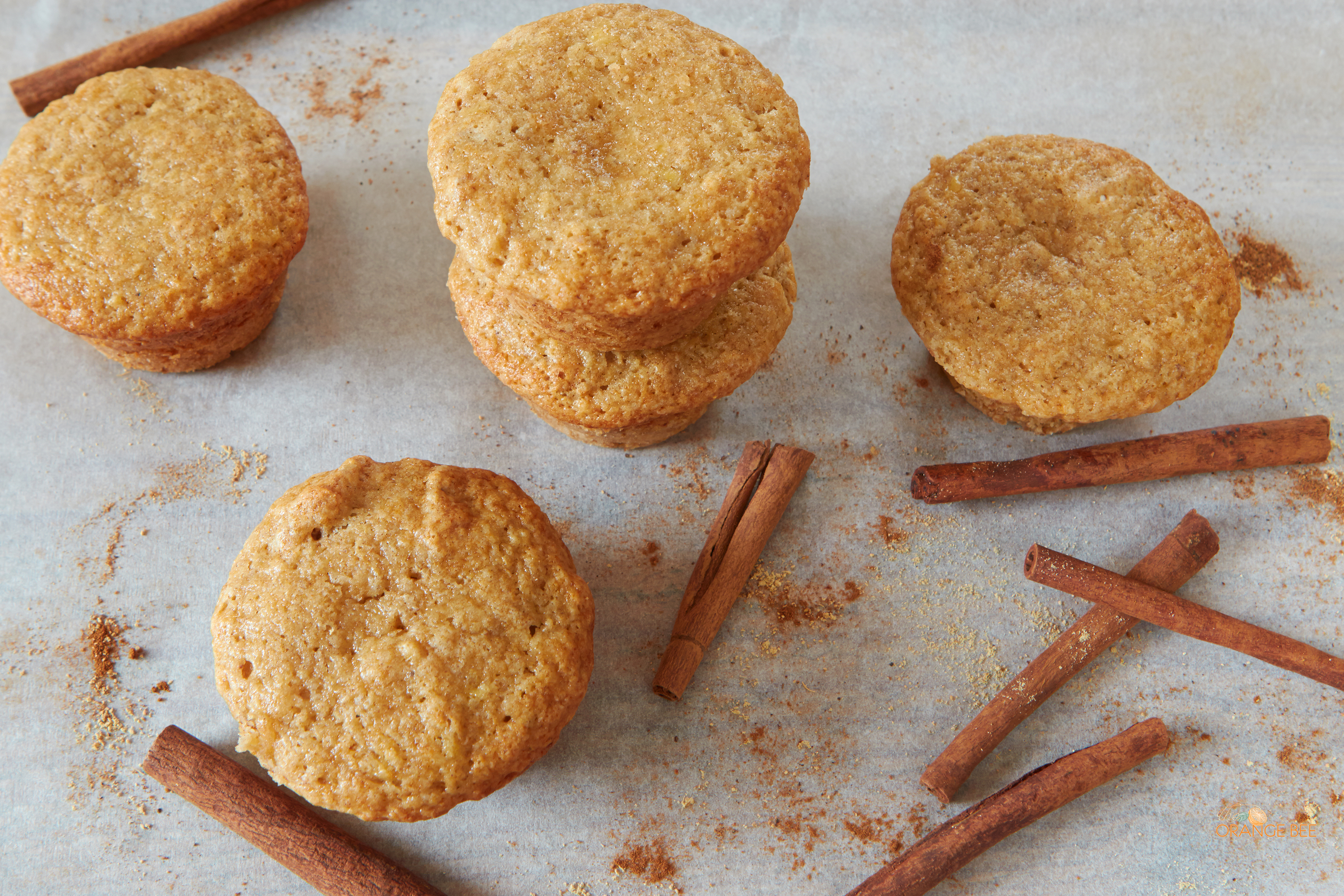 Did you know there are two types of cinnamon?  True cinnamon and cassia.  Cassia is commonly used here in the U.S. and is often referred to as Chinese cinnamon.  True cinnamon is also described as Ceylon and Sri Lankan.  Both have health benefits like helping lower cholesterol, preventing high blood pressure and type 2 diabetes.  True cinnamon is more delicate and milder in strength than cassia.  For this recipe I used Chinese cinnamon, or cassia.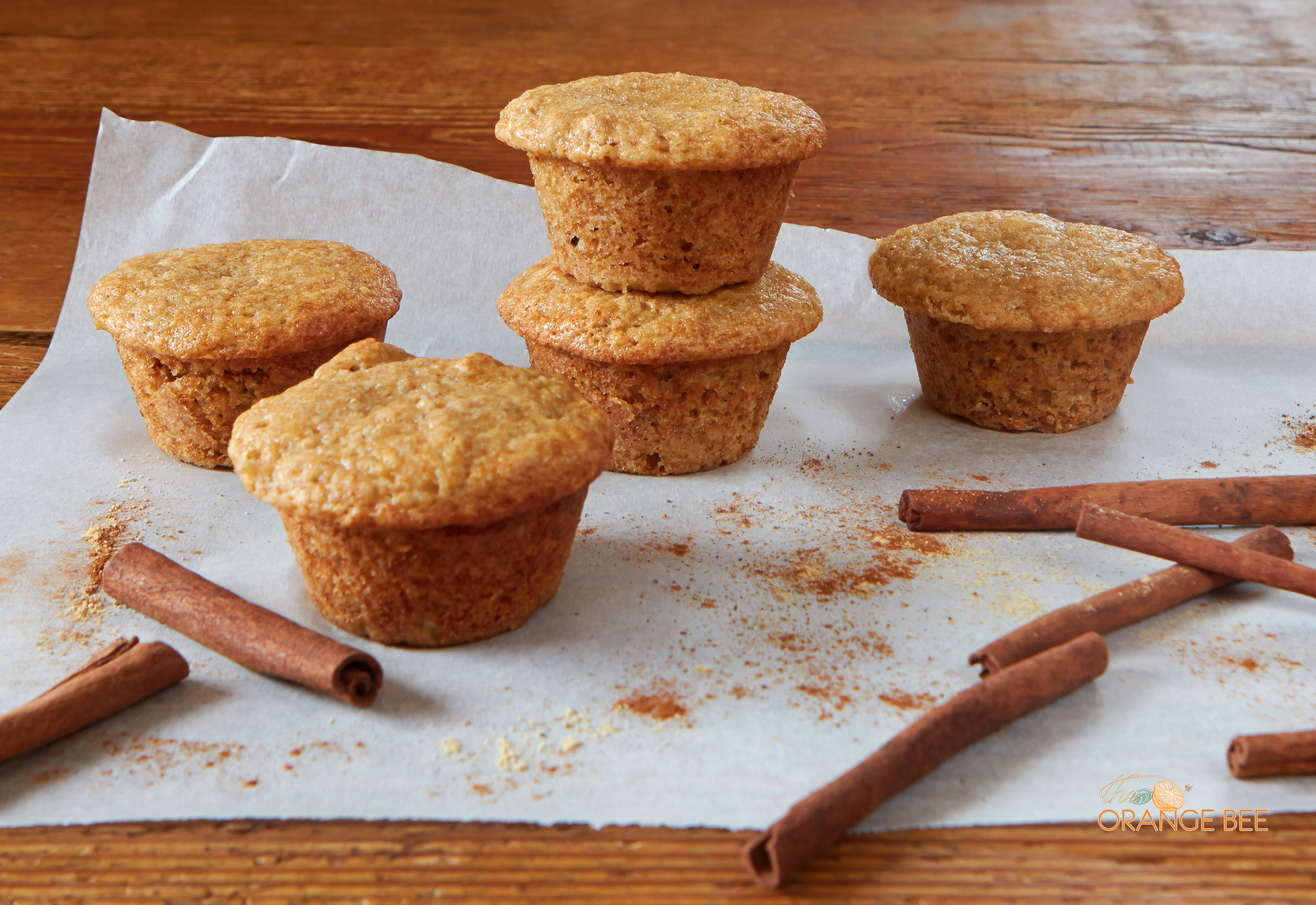 Baking these sweet, soft muffins won me some brownie points with the hubs, but to top it off I also made him a batch of his favorite chocolate chip cookies.  That really got his attention! Here is the recipe for Virginia's Chocolate Chip Cookies. In exchange for a plate full of cookies I coaxed him into sitting down with me to look at AirBnB's for our upcoming summer vacation.  Not spilling the beans on where our trip will take us yet, but stay tuned.  It paid off to make his fav cookie and use up those brown bananas he'd been saving for me.  We booked 2 AirBnB's for this summer and it sure felt good to check that off my never ending list!  Now, think I'll go eat a muffin and enjoy a hot cup of tea while I peruse foodie tours in the cities we will travel to this summer!
Do you have a favorite food tour you've taken?  Share where and why with me.  I'm all ears!
Quick and Easy Spiced Banana Muffins
Ingredients
1 1/2 cups all-purpose flour + more for dusting
1 1/2 teaspoons baking powder
1/2 teaspoon baking soda
1/2 teaspoon salt
1 teaspoon cinnamon
1 teaspoon ginger
1/4 teaspoon nutmeg
2 large eggs
5 tablespoons butter, melted
1 cup mashed, brown bananas
1 cup sugar
1/2 cup plain greek-style yogurt
2 teaspoons vanilla extract
1 cup chopped walnuts
Instructions
Preheat oven to 350*F.
Coat muffin tin with cooking spray and dust with flour.
Whisk together flour, baking powder, baking soda, salt, cinnamon, ginger and nutmeg in a medium bowl.
Whisk eggs in a medium bowl, then beat in butter, bananas, sugar, yogurt and vanilla until smooth.
Mix dry ingredients and nuts into egg mixture just until combined.
Scrape batter into prepared pan.
Bake 18-20 minutes or until wooden pick inserted comes out clean.
Cool in pan for 10 minutes.
Turn muffins out onto a cooling rack and cool completely.
http://www.theorangebee.com/2017/02/21/quick-easy-spiced-banana-muffins/