11 Ways To Use Delicious Honey
You can thank honey bees and their delicious honey for this post.  I am about to share some simple and easy ways that you can incorporate honey into your daily life.  One of the ways I like it best is to lick it right off of a spoon.  Sweet and savory recipes using honey are numerous so I'm going to tell you about some super simple ways to use honey in the kitchen.  And let me say, Happy Valentines Day.  I can't think of anything sweeter than a spoonful of delicious honey to start my day!  I hope you'll get on board!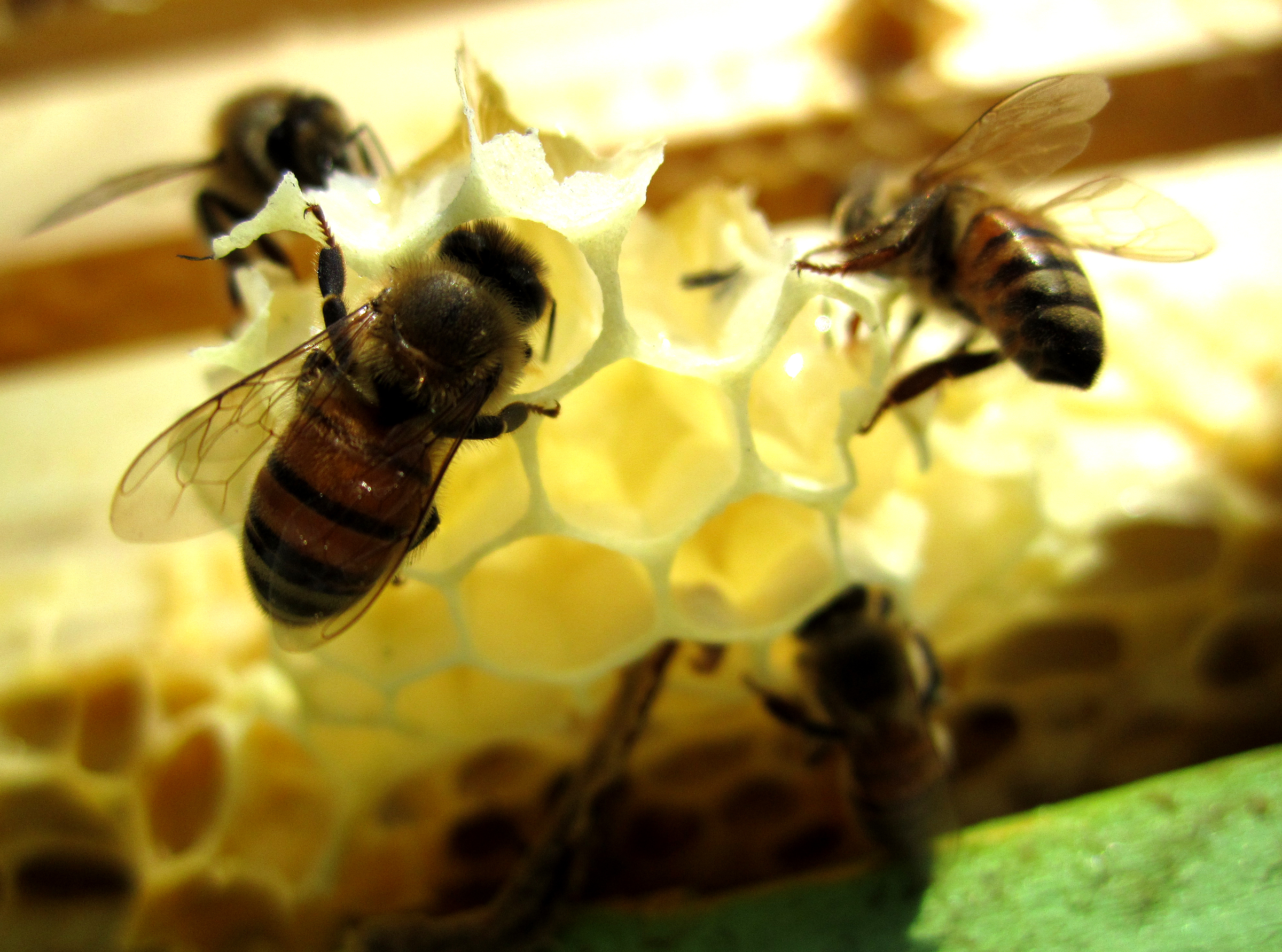 Before I get started, did you know that 1 teaspoon of local honey~ that is delicious honey from within a 100 mile radius~ can alleviate allergies issues?  Now is the time to start ingesting honey daily, before spring allergies pop up.  It worked for me!  If you suffer from itchy eyes, runny nose, sneezing and sinus infections brought on by allergies you have nothing to loose.  Start using honey daily ~ here's how:
1. Honey Butter ~ Mix 4 tablespoons softened butter with 1 tablespoon honey, stir well.  Use on toast, muffins, pancakes, waffles, biscuits or cornbread.
2. Red Chile Honey ~ Mix 1 cup honey with 1/2 cup red pepper chile flakes, mix well.  Spread on crusty bread, brush on chicken wings before baking.
3. Honey-Mustard Sandwich Spread ~ Blend 1/4 cup Dijon mustard, 1 tablespoon honey & 1 tablespoon mayo, stir well.  Use as a spread on turkey or ham sandwiches.
4. Sweeten a smoothie with honey instead of sugar.  If using ice – blend honey into other ingredients before adding ice.
5. Drizzle honey on grapefruit or orange halves.  Brown under the broiler for a couple minutes for a sweet breakfast treat.
6. Brush delicious honey on fresh baked muffins or rolls for a quick glaze.
7. Bees Knees ~ 21+ In a cocktail shaker blend 2 oz. Gin, 1/2 ounce of fresh lemon juice & 3/4 ounce honey simple syrup.  To make honey simple syrup mix equal parts honey and water in a saucepan, bring to a simmer, stir until honey dissolves.  Cool to room temperature and store in fridge.
8. ~ Add honey to your morning oatmeal or other hot cereal.  For an extra healthy treat throw in a handful of berries or sliced banana with a few chopped walnuts.
9. Ricotta & Honey Cake Filling ~ Whip 2 cups ricotta in a food processor.  Add 4 tablespoons honey and a pinch of cinnamon.  Stir in 1/4 cup chopped crystalized ginger.  You can also substitute 2-3 drops of cinnamon and ginger essential oils in place of powdered cinnamon and crystalized ginger. 
10. Honey Bee ~ 21+ In a cocktail shaker mix 2 ounces Dark Jamaican Rum with 1/4 ounce honey & 1/2 ounce lemon juice.  Shake before adding ice then add ice and shake again.
11. Chili Peanut Dip ~ Mix creamy peanut butter with a tablespoon or two of warm water – just enough to thin it.  Add in Red Chile Honey (from above) and stir well.  Use a dip for fresh veggies.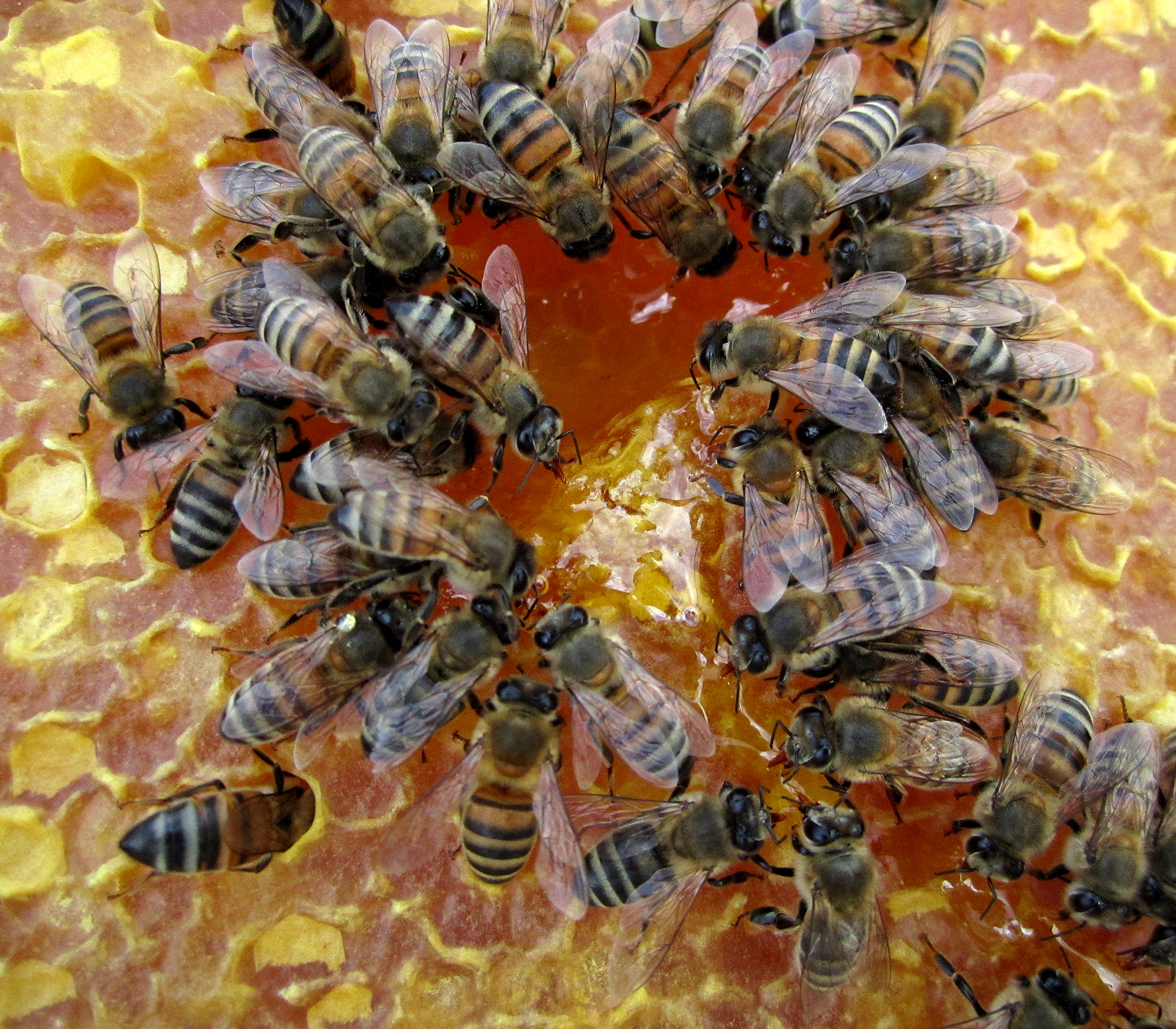 Before I go here are a few links to some of my favorite recipes using honey.  Keep it simple with the ideas above or click on the recipes below and consume some honey, honey!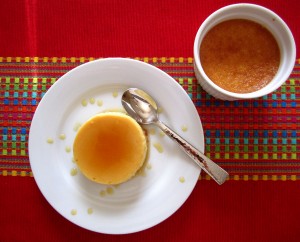 Goat Cheese With Honey-Pepper and Fig Balsamic Drizzle