Christmas Cookie Exchange Across America
This shop has been compensated by Collective Bias, Inc. and its advertiser. All opinions are mine alone. #ShareTheHoliday #CollectiveBias
Participating in a food blogger cookie exchange is one of my favorite activities every year during the holidays.  I admit it feels a little frantic with a deadline for shipping cookies, baking, photographing, writing, not to mention all the fuss that goes along with the holidays in general.  But I do it every year because it's more fun than a barrel of monkeys to bake and send cookies and put a smile on someone's face.  Oh and there is the added bonus that I receive a few dozen cookies from other foodies to enjoy in my own home.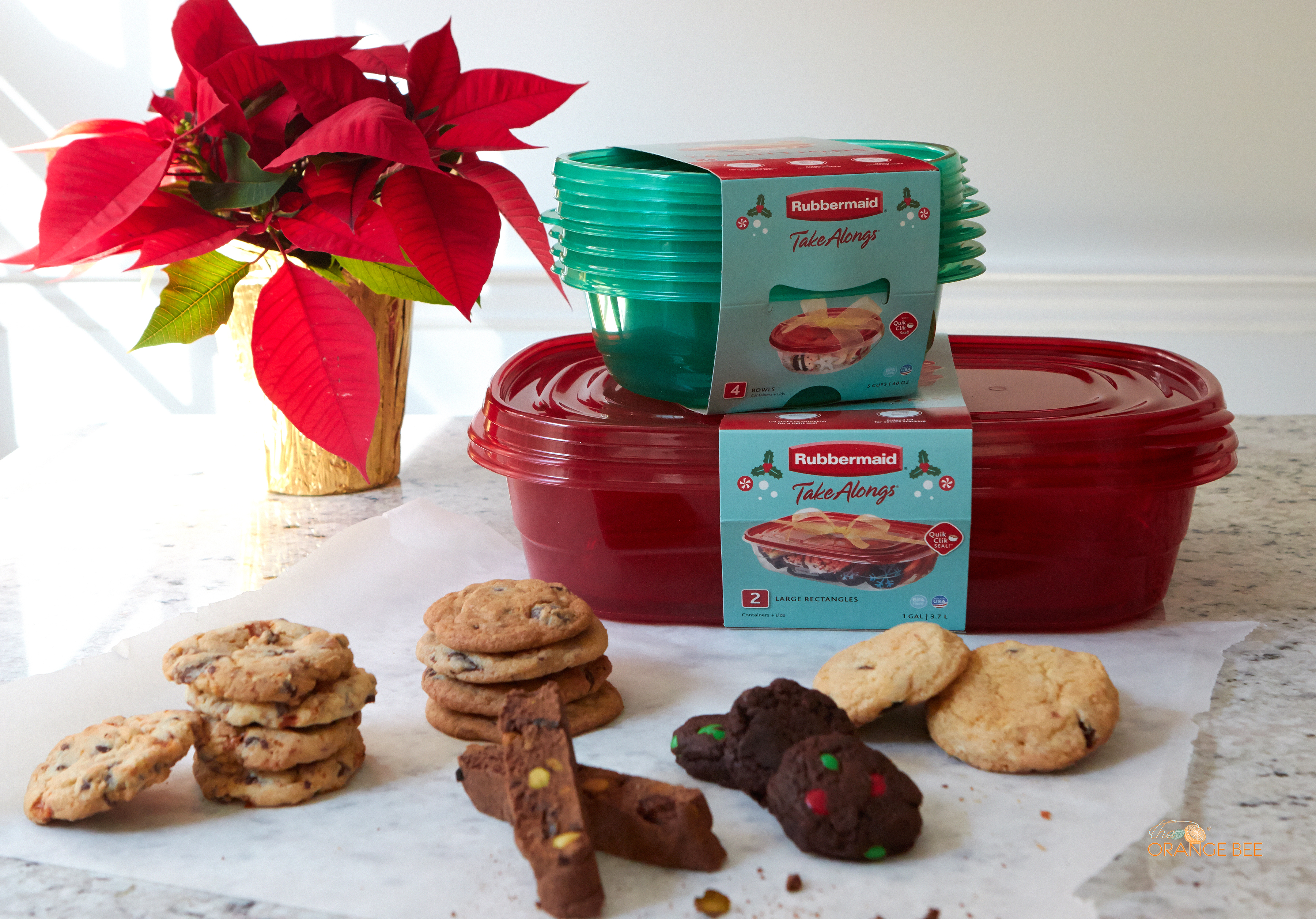 One of the challenges of taking part in the cookie exchange is packaging the cookies and crossing your fingers that they make it across the country in one piece.  When I found these Rubbermaid TakeAlongs at Walmart before I had to ship my cookies I knew I had the answer to keeping my cookies fresh during shipping.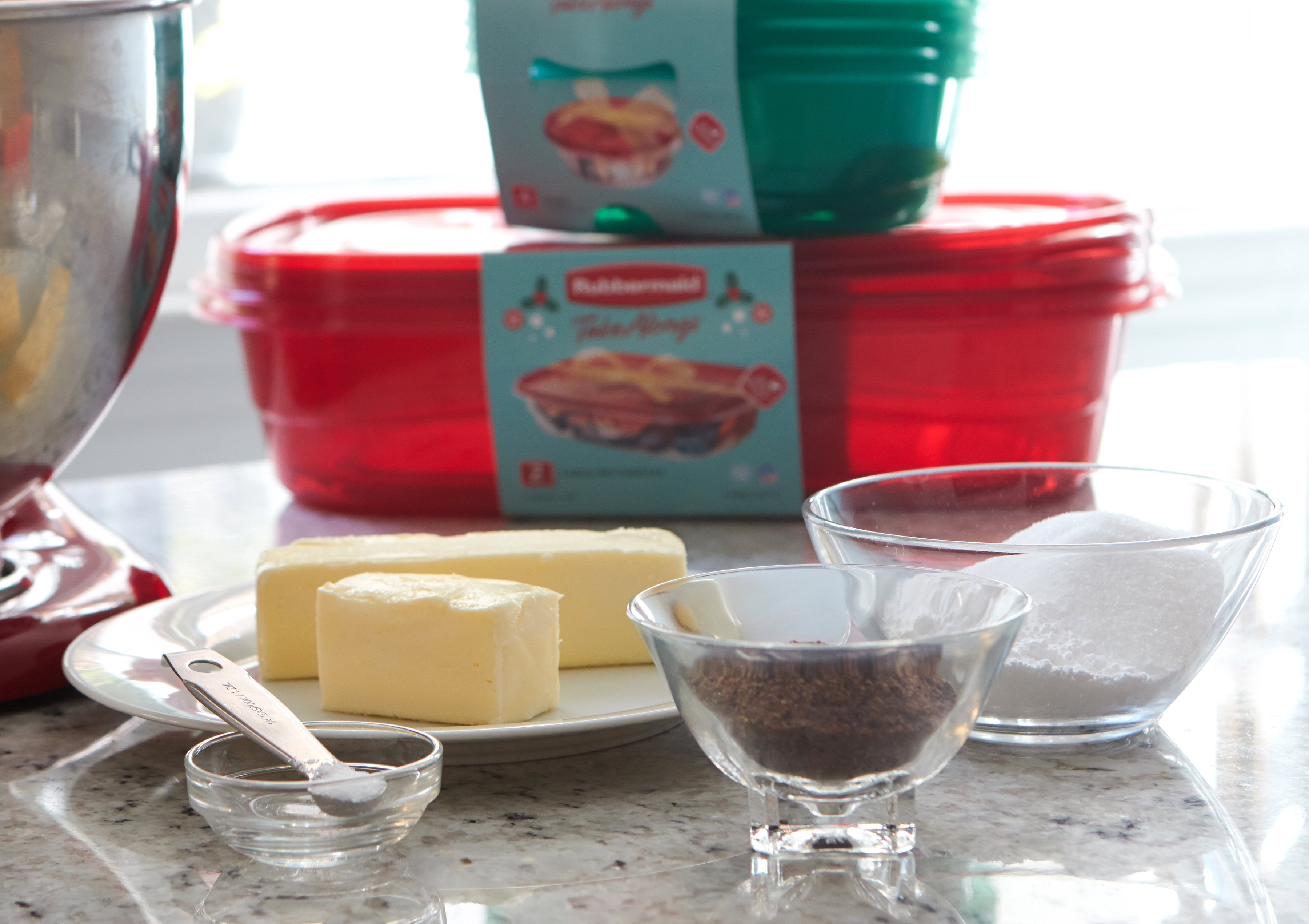 I baked "Shortbread Cookies" to share with the bloggers whose names I received and topped them with Black Onyx Sugar.  I love the dark, decadent, rich chocolate sugar as a sprinkle on the cookies, but this recipe is versatile too.  I could have sprinkled cinnamon sugar, lavender vanilla bean sugar, or spiced vanilla bean sugar on top and totally transformed the flavor.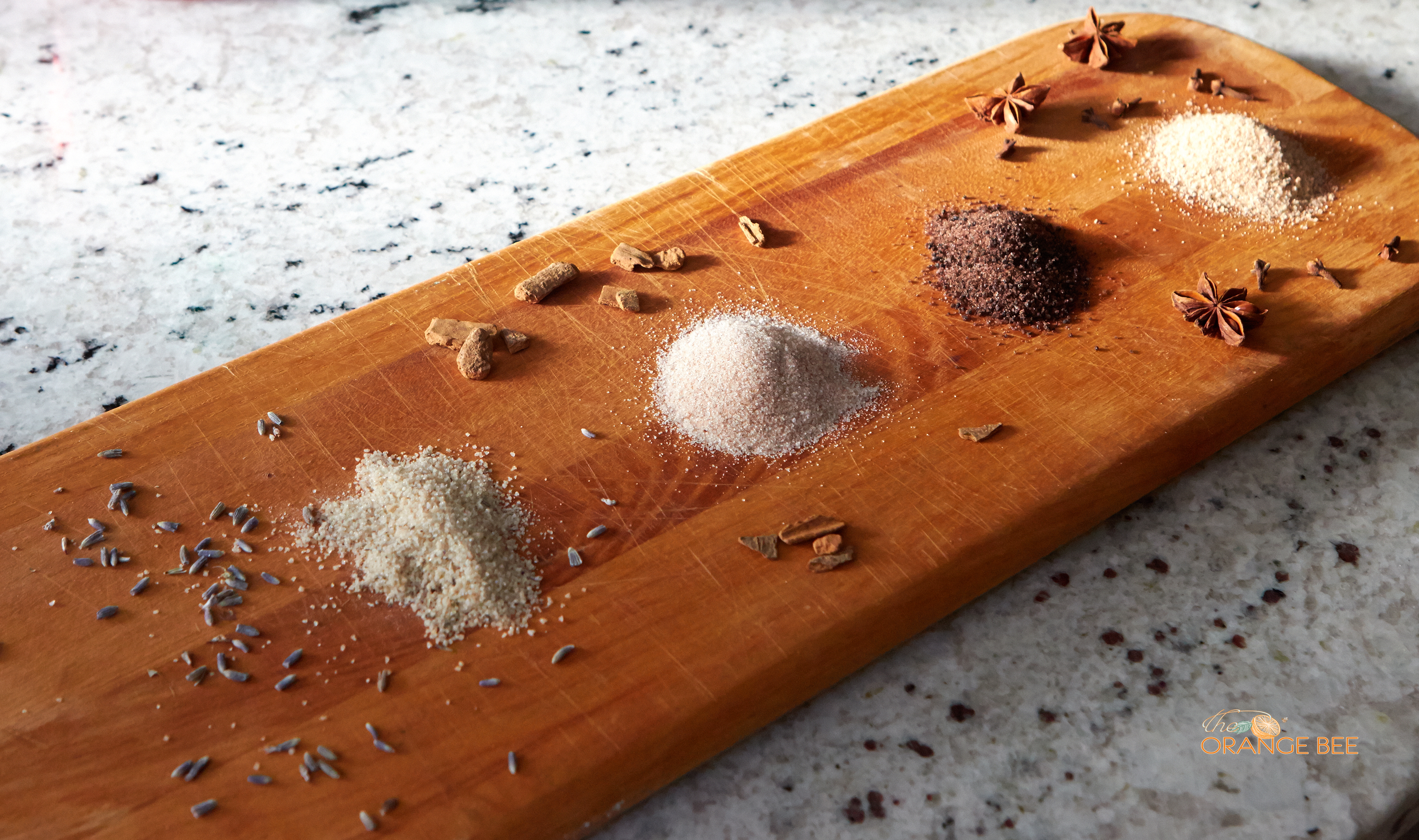 My "Shortbread Cookie" recipe is the easiest ever and I'm so happy to share it with you just in time for all your holiday baking.  It's perfect for any cookie exchange you might be taking part in.  Everyone pretty much loves simple, buttery shortbread that melts in your mouth.  This is my "go to" recipe and it should be yours too!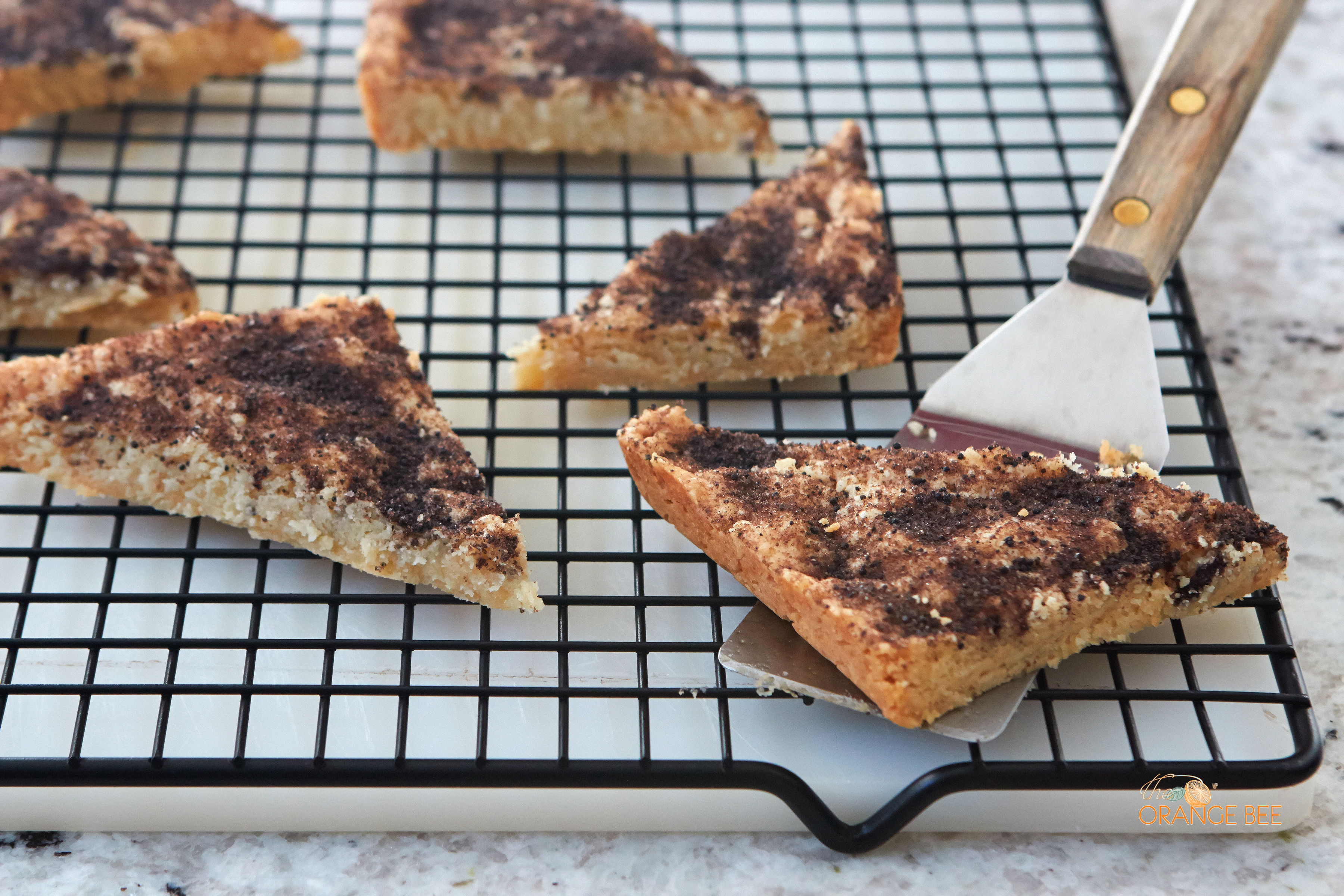 These are so easy and require few ingredients – here's the scoop!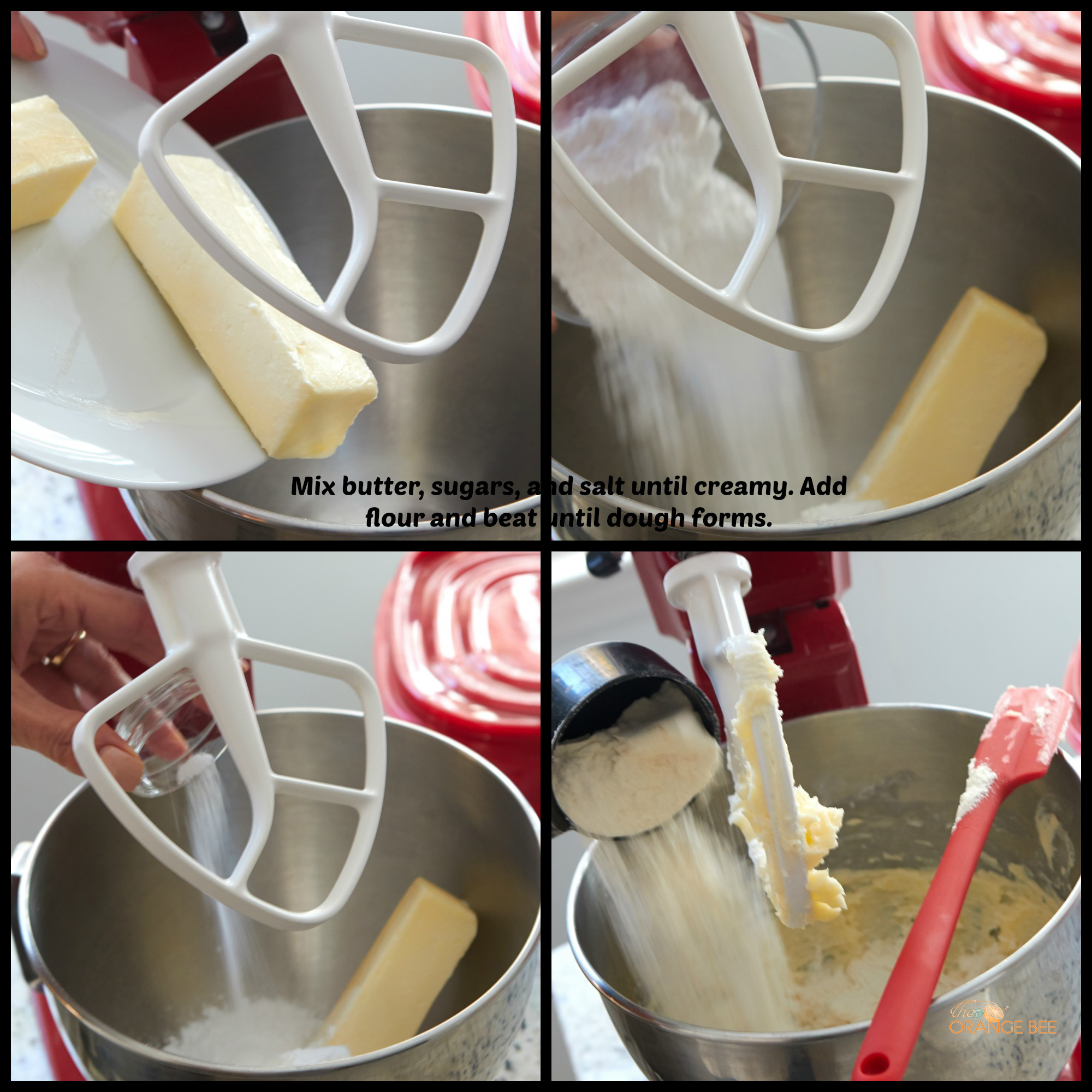 Mix butter with sugars and salt until creamy.  Add flour until dough forms.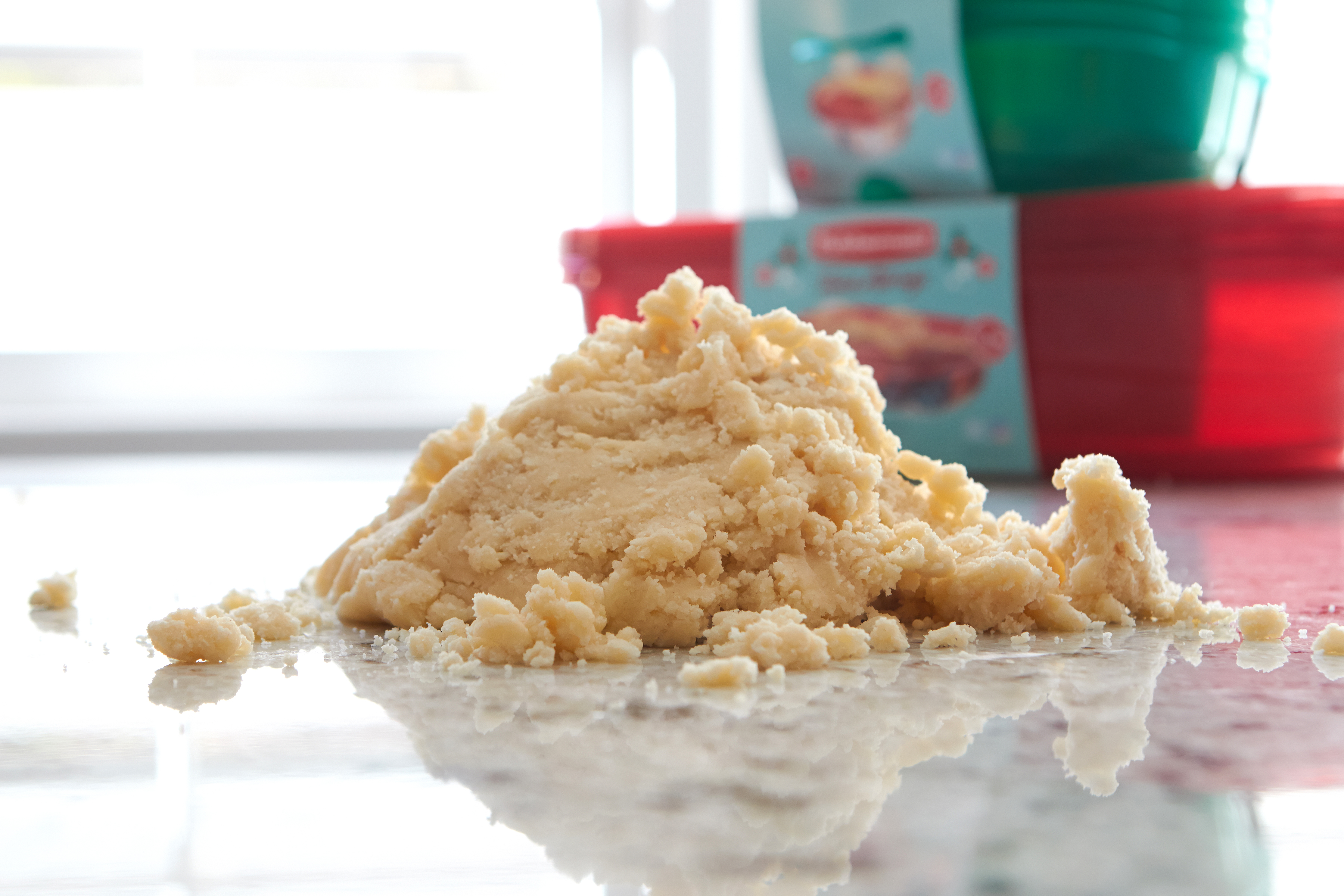 2. Turn dough out and knead until it comes together.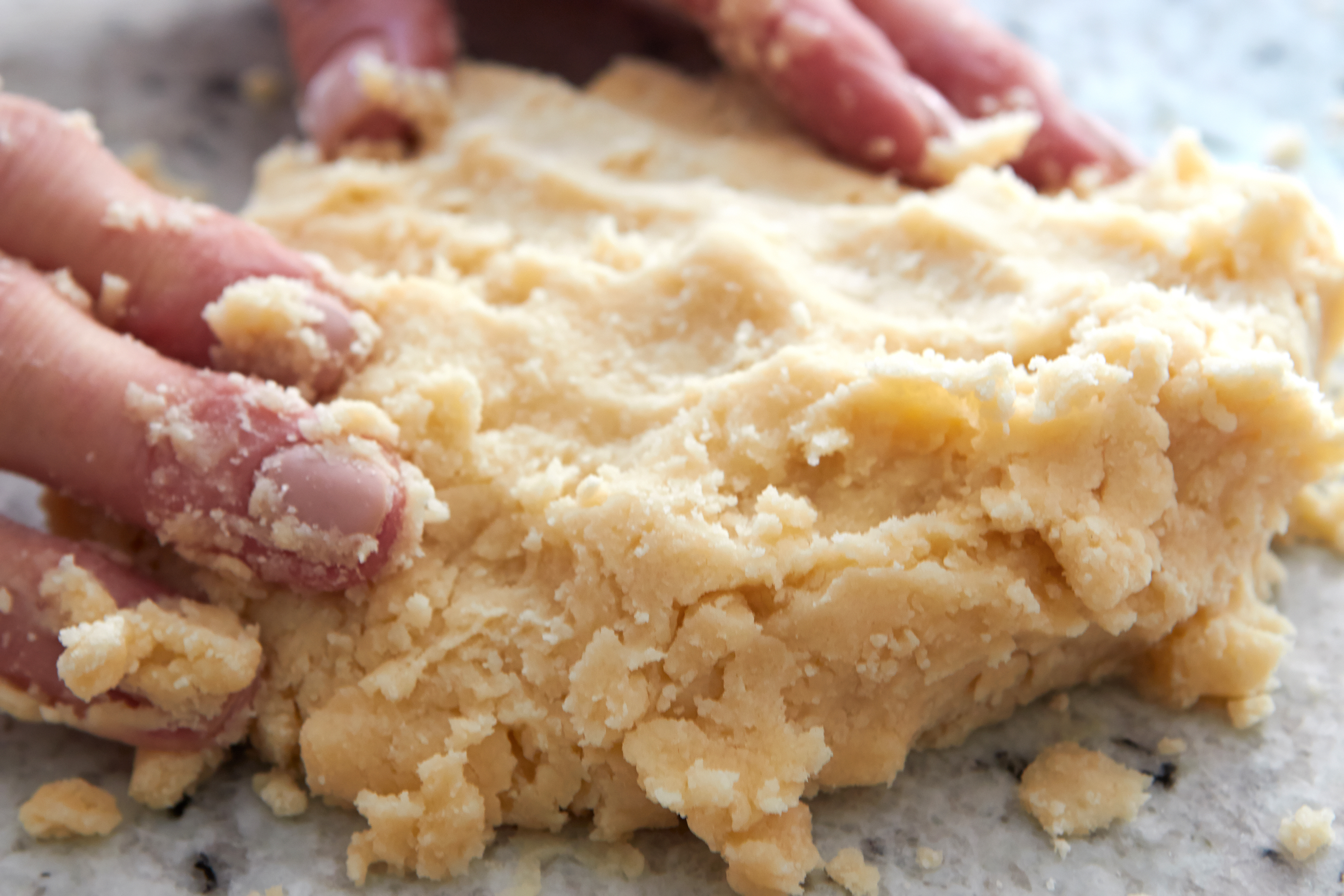 3. Place in pan or mold.  If using pan pat dough evenly into pan and prick with a fork.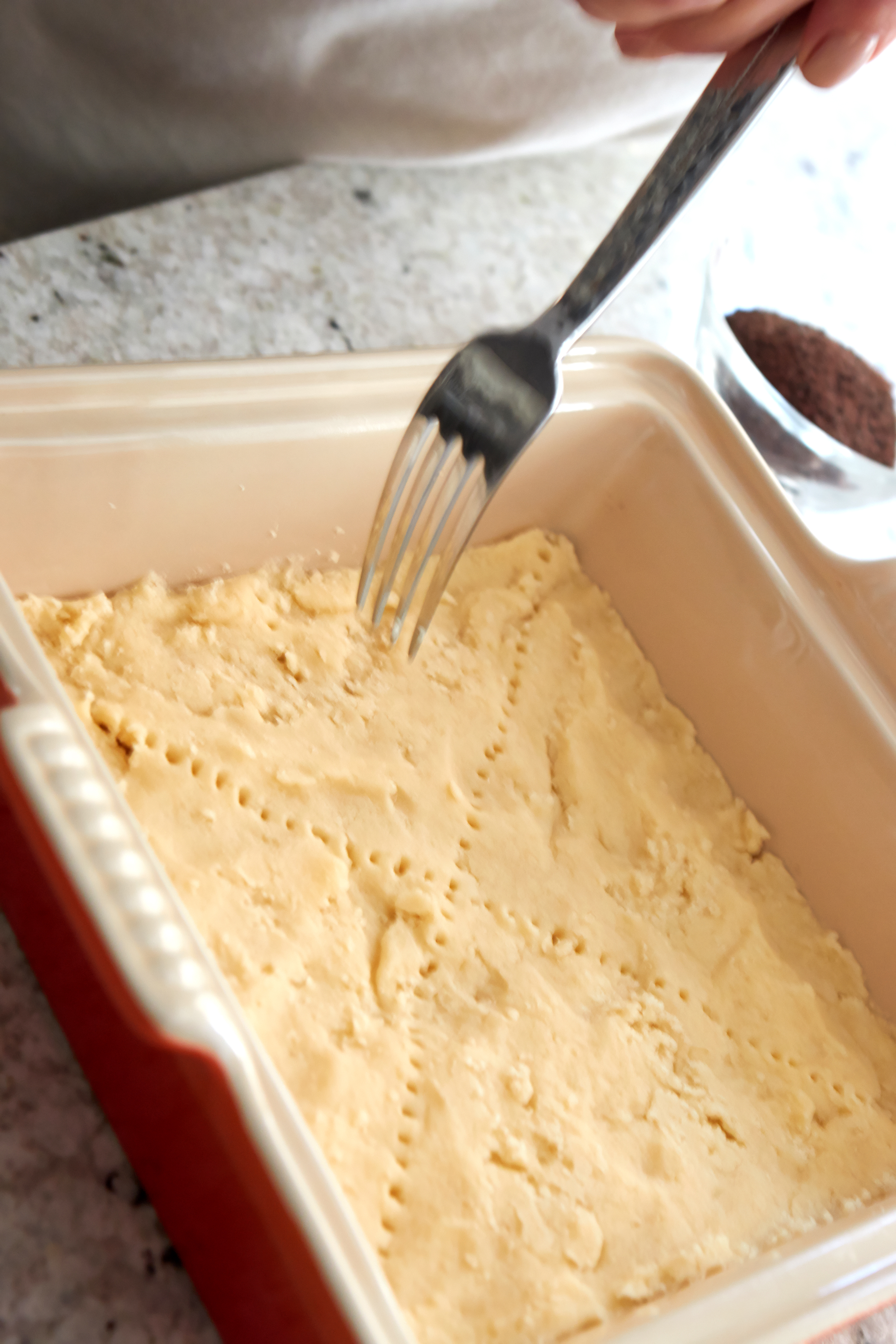 4. Sprinkle with sugar before popping into the oven.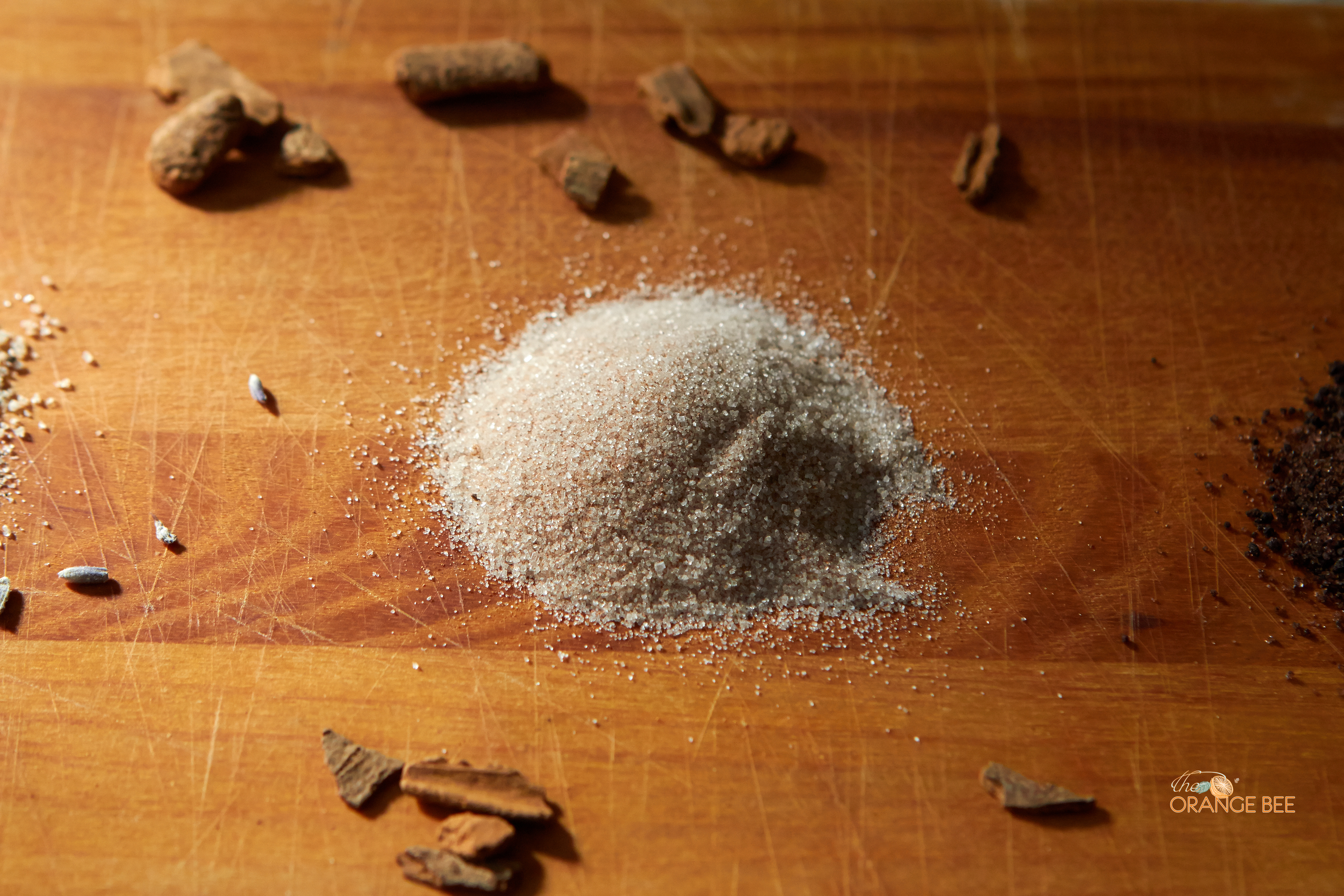 Not only did the small containers make the perfect vessel for packing and shipping my shortbread cookies but the large red one is great for storing all the cookies I received from other bloggers. I'll be using my Rubbermaid TakeAlongs when we travel so that I can transport all my baked goods easily during the holidays. Click here→ Rubbermaid TakeAlongs to find tons of great ideas for using these food storage containers during the holidays. Happy Holidays to you and yours and happy baking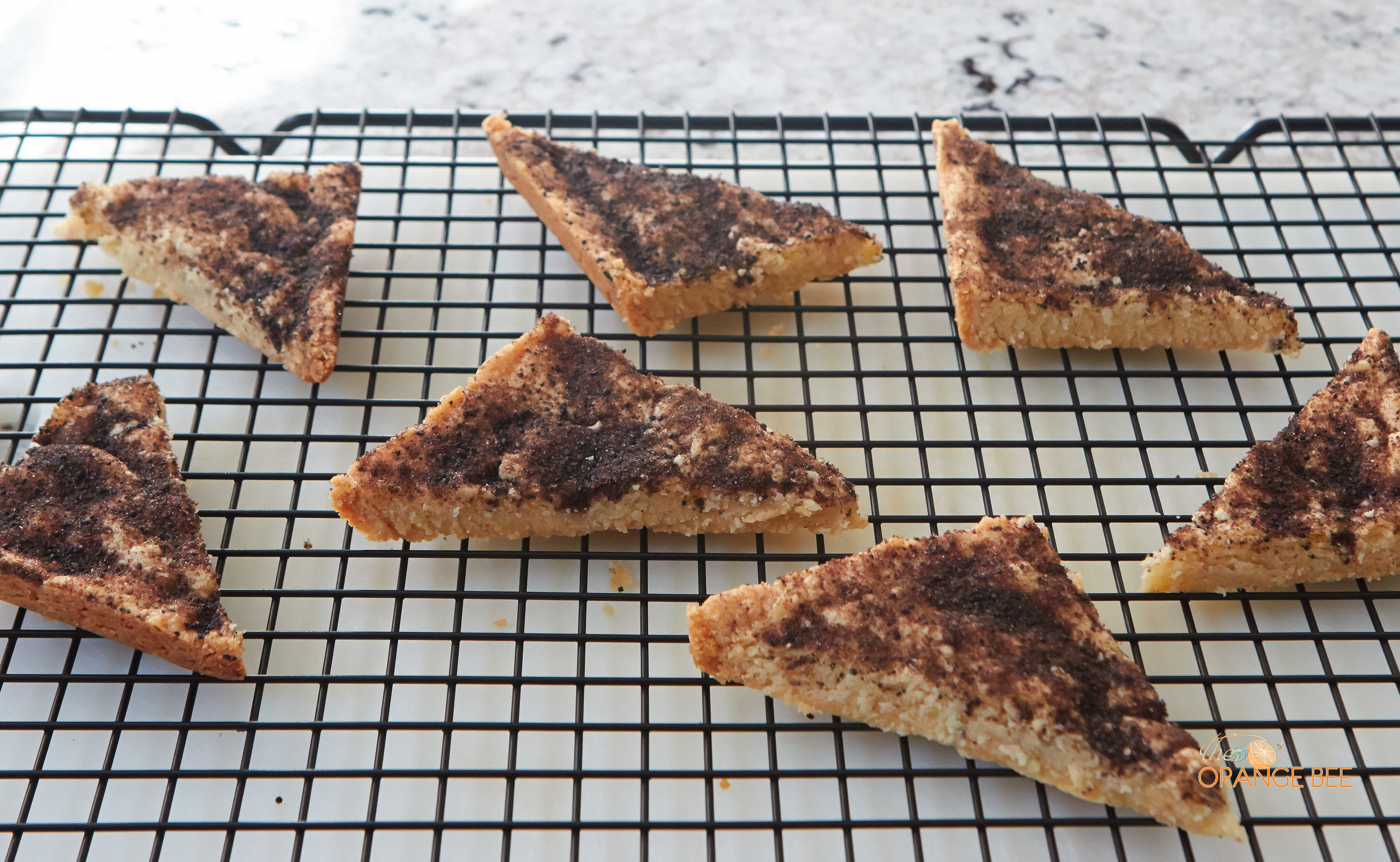 Shortbread Cookies with Black Onyx Sugar Sprinkle
Ingredients
1 1/2 sticks unsalted butter, softened
1/4 cup confectioners' sugar
1/4 cup sugar
1/4 teaspoon salt
1 1/2 cups all-purpose flour
3 Tablespoons black onyx sugar
You may also use Cinnamon sugar, vanilla bean sugar, lavender sugar, or spiced sugar
Instructions
Preheat oven to 300*F.
Beat together butter, sugars and salt in a stand mixer until well blended.
Stir in flour.
Lightly knead until blended.
Press the dough evenly into an ungreased 8" baking pan or shortbread mold.
If baking in a pan pierce the dough with fork tines in a decorative pattern.
Sprinkle with sugar.
Bake about 45-50 minutes or until shortbread begins to brown on the edges.
Cut while still warm, then cool on a rack or in pan.
http://www.theorangebee.com/2016/11/21/christmas-cookie-exchange-across-america/
Rubbermaid TakeAlongs can be found at Walmart.