This shop has been compensated by Collective Bias, Inc. and its advertiser.  All opinions are mine alone. #LoveDoveFruits #CollectiveBias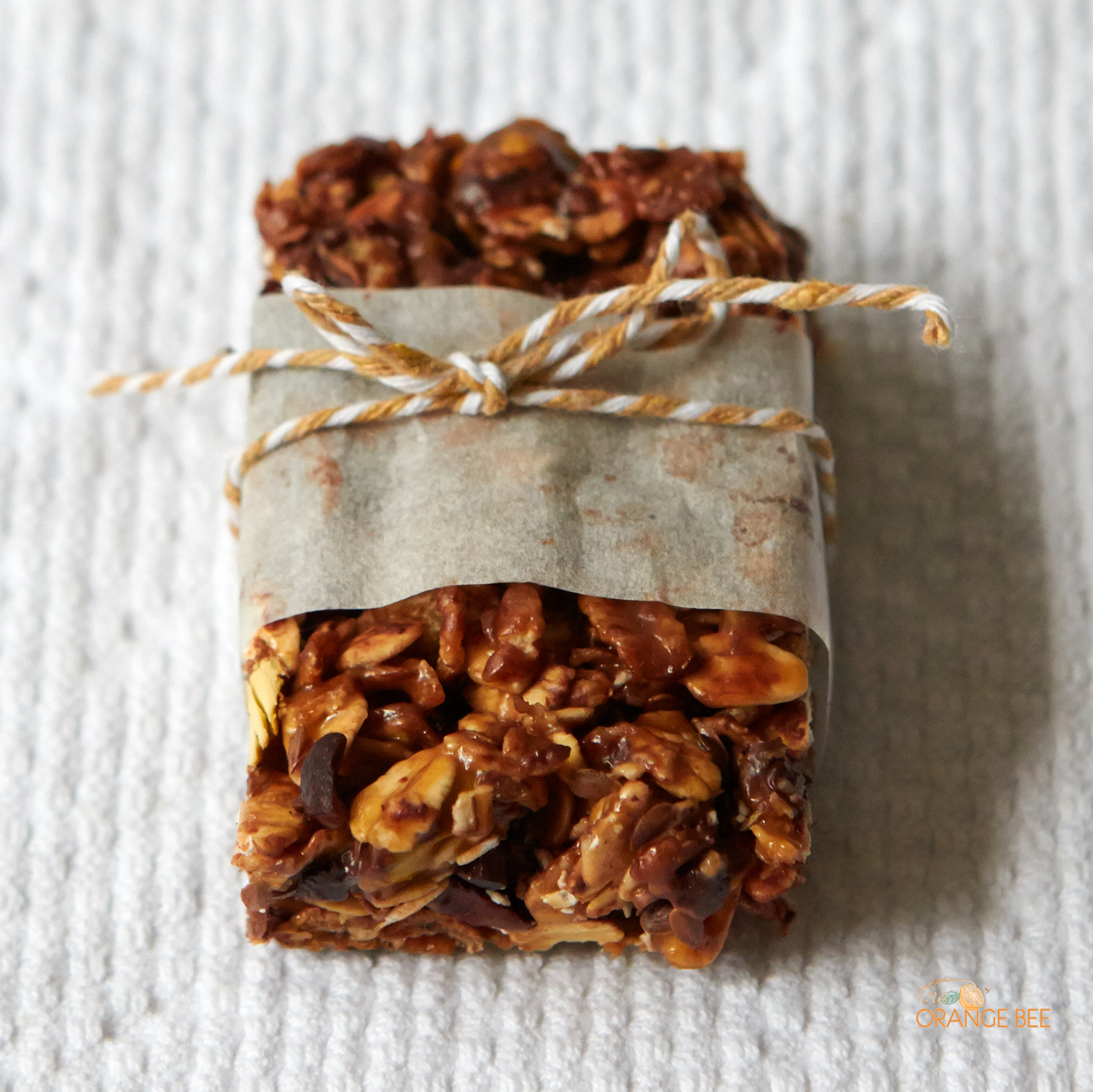 Chocolate for breakfast?  Why, yes please!  Wouldn't you want to eat chocolate for breakfast if you could have it in this dark chocolate breakfast bar?  I mean, dark chocolate, fruit, nuts, oats, it makes breakfast on the go an easy option!  Definitely a smarter indulgence than a donut!  I used DOVE® Chocolate Fruit & Nut blends in these bars and threw in a few cacao nibs for some extra crunch.  They satisfy my sweet tooth and taste super indulgent!
My hubby takes a grab and go breakfast every day except Friday.  He loves these bars for breakfast but he also digs them for a late night snack.  Actually I do too – with a big glass of ice cold milk.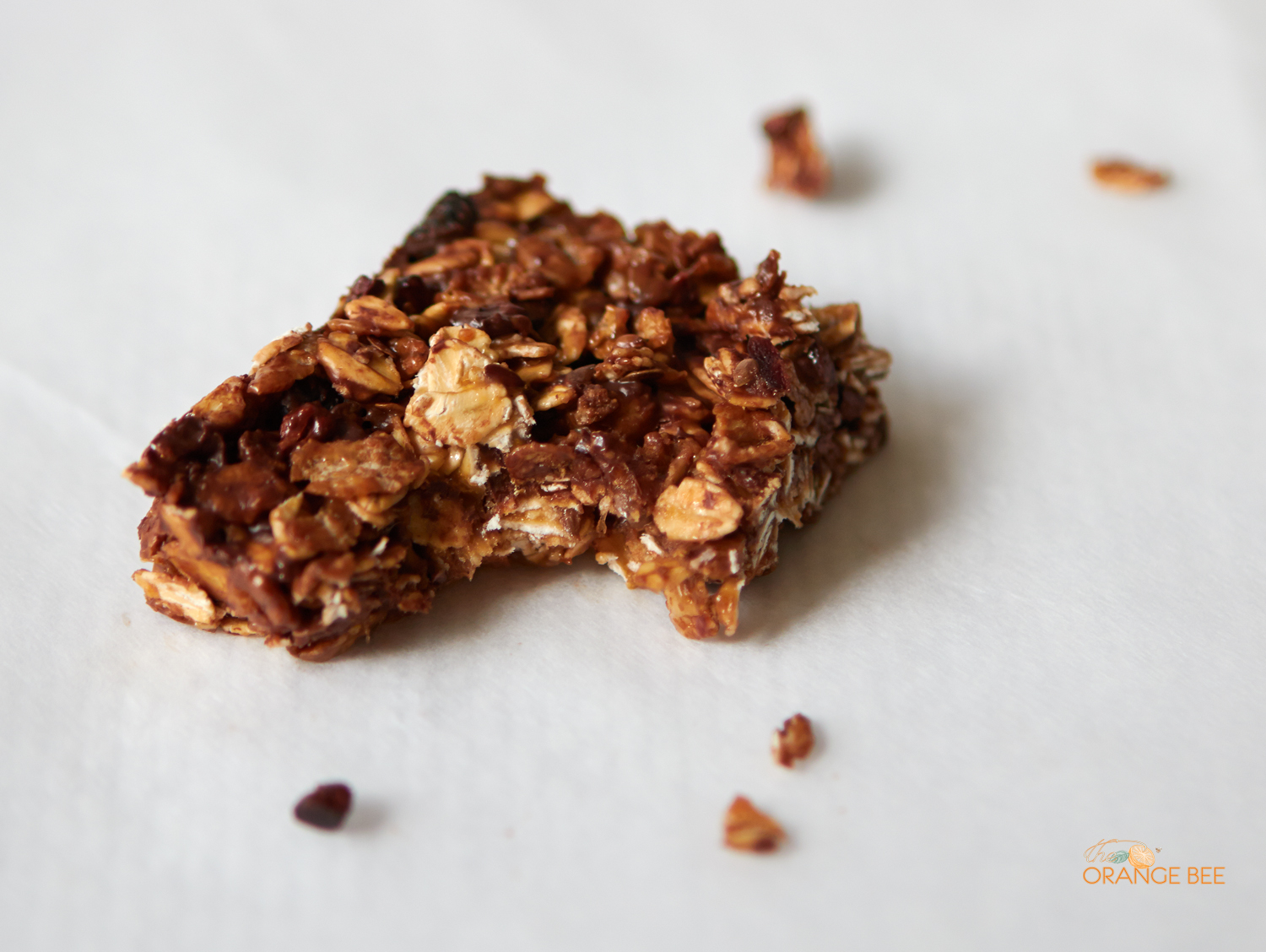 When I ran to Walmart to grab some paper products I saw this special display of DOVE® Chocolate Fruit and Nut products, it's only up for a short time this month.  The display caught my eye right away because I saw DOVE® Dark Chocolate Strawberry & Cocoa Almond and I knew those would pair wonderfully with my bars. Upon closer inspection I got a little carried away seeing that there are also,  DOVE® Dark Chocolate Blueberry & Vanilla Cashew, DOVE® Dark Chocolate Raspberry & Honey Roasted Almond and DOVE® Dark Chocolate Cranberries
DOVE® Dark Chocolate Blueberries, DOVE® Dark Chocolate Cherries, DOVE® Roasted Almonds covered in Milk Chocolate, DOVE® Roasted Almonds covered in Dark Chocolate.  I wanted ALL of them for crushing those mid-afternoon snack attacks!  Dove – you had me at dark chocolate covered almonds!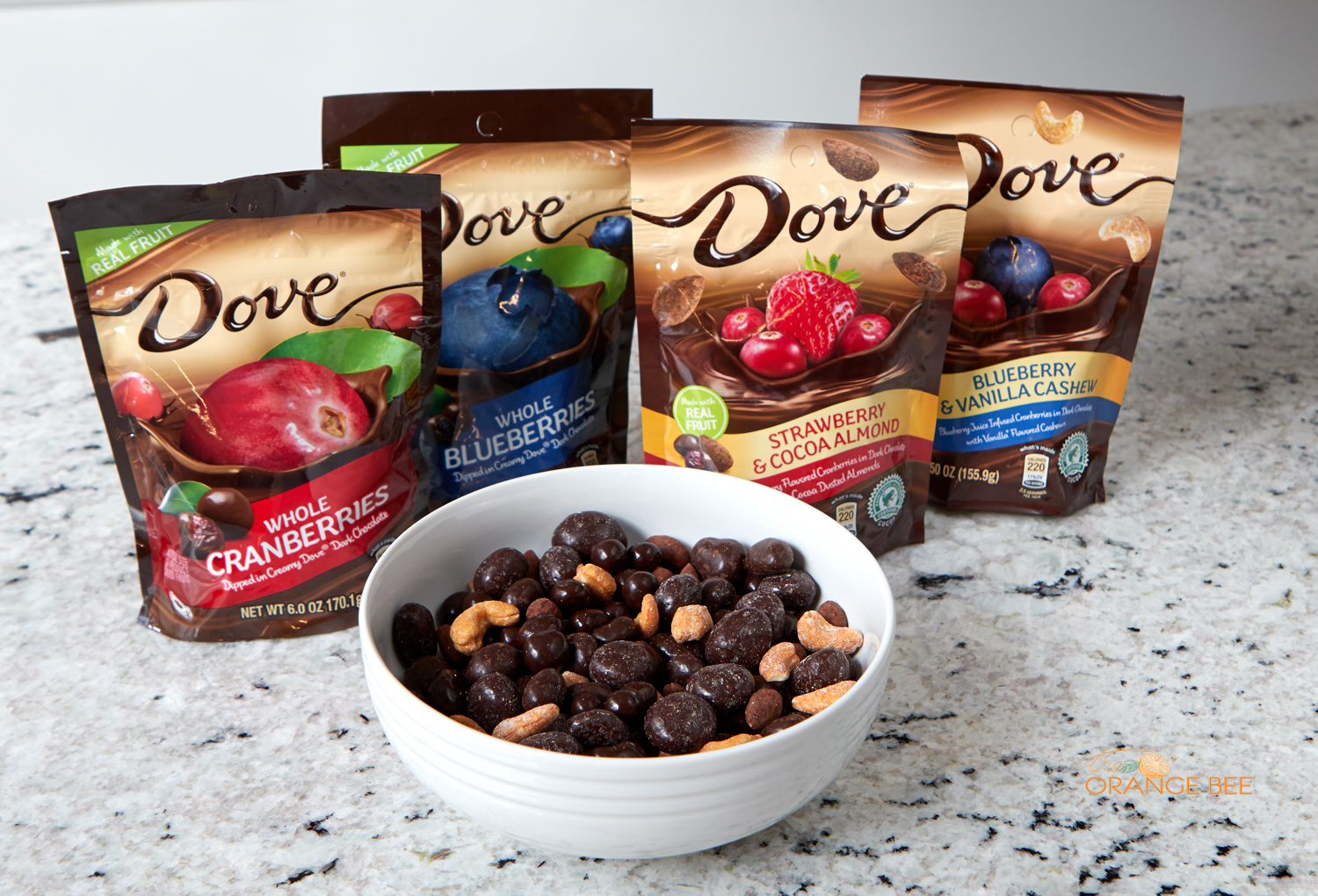 These bars come together quickly and are ready to enjoy about an hour after being prepared.  I'm loving them with the DOVE® Chocolate Fruit & Nut goodies" incorporated but you know what I might like even better?  Creating a medley in a bowl and grabbing a handful for a snack!  These little gems are helping me stick to my goals of choosing  indulgences that are better for me!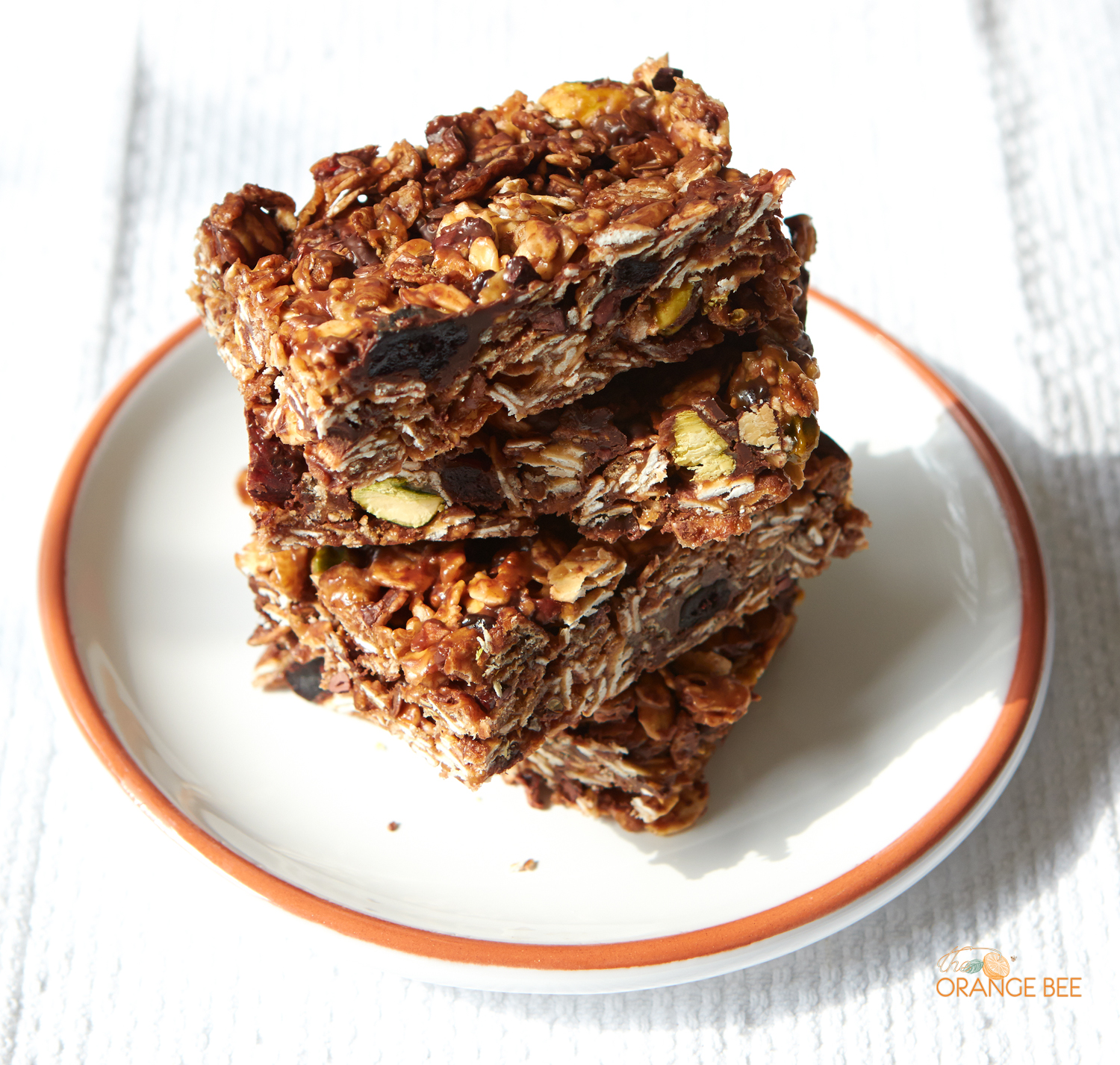 The best thing about these breakfast bars, besides the fact that they are super delicious is they are easily adaptable. Which DOVE® Chocolate Fruit & Nut product would you put in these bars?  Here's a link to a coupon so you can get a "deal" on any of these yummy chocolate fruit and nut mixes – remember they will be in a special display at Walmart.  Good for you dark chocolate, nuts and fruits – I call it snack perfection!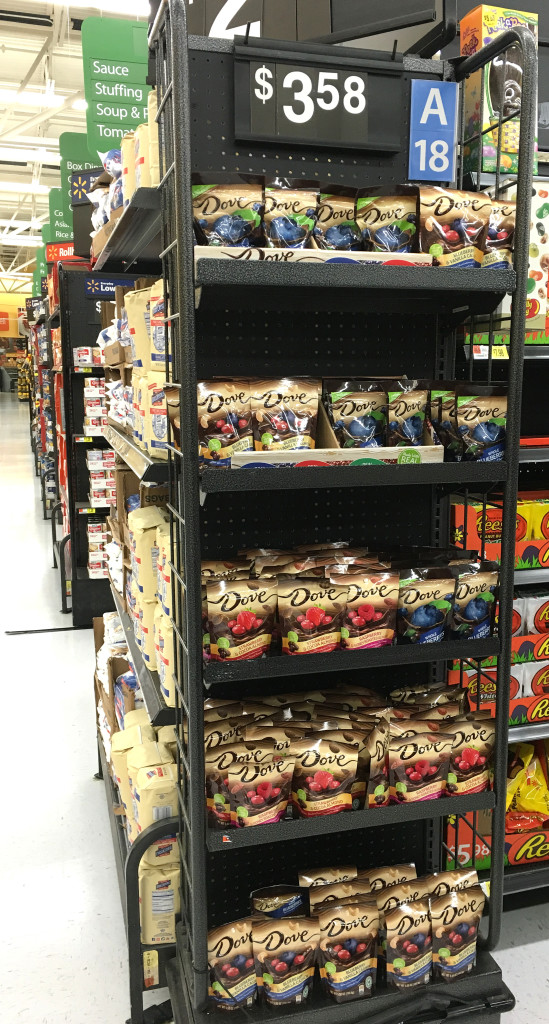 Chocolate Breakfast Bars
Recipe type:
Breakfast/Snack
Ingredients
2¼ cup old-fashioned oats
1½ cup toasted whole wheat berry flakes
1 cup pistachios
¼ cup cacao nibs
1 package DOVE® Dark Chocolate Strawberry & Cocoa Almond
½ cup DOVE® Dark Chocolate Covered Blueberries
⅔ cup brown sugar
½ cup honey
6 tablespoons unsalted butter
1 tablespoon pure vanilla extract
1 teaspoon Kosher salt
¼ cup smooth peanut butter
Instructions
Line the bottom of a 9x13 pan with parchment paper and spray with cooking spray.
In a large bowl combine oats, cereal, nuts and DOVE® Chocolate Fruit & Nut products.
Stir to combine.
In a 2 quart saucepan, combine the brown sugar, honey, vanilla, butter, peanut butter and salt.
Bring to a boil and cook, stirring with a wooden spoon, over medium high heat until it reaches 220* on a candy thermometer.
Immediately pour the liquid mixture over the oat mixture, stirring until the dry ingredients are coated.
Transfer the mixture to the prepared pan and press into the pan using your fingers.
Chill in the refrigerator for about an hour.
Cut into bars before serving.