Laurel Glen Vineyard Tour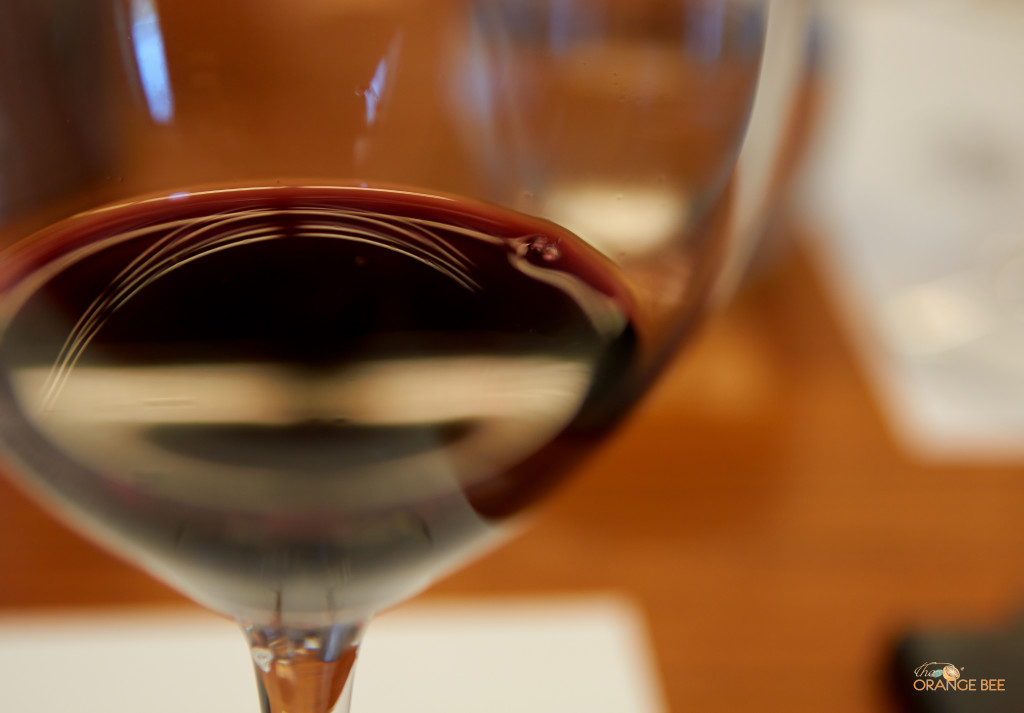 This summer my man Dan and I traveled to Northern California, Napa and Sonoma, specifically, for our vacation.  I am on the verge of writing a series of posts with regard to our trip.  I want to share the stories from the vineyards we visited as well as relate the delicious wines we enjoyed.  We primarily stayed away from the "big" tasting rooms but visited "boutique" wineries, including private vineyard tours with the owners of these domaines.  Our experience was awe-inspiring to say the least.  When one learns what it takes over many, many years to achieve what these vineyards have in the big world of wine it brings the simple sip and taste to a whole new level.
On our first day of touring the vineyards we were picked up at our lovely VRBO "Sweet William"on Sonoma Mountain by our driver for the day, John Burdick.  Little did we know what a treat we were in for, with this big guy, in dark shades, full of stories and jokes to entertain us throughout the day, not to mention the pampering!  Here he is with our friends, Don and Vickie from Texas who we would spend the first three days with.  Vickie and I have been best friends from childhood, growing up in the same southeast Texas town and now loving every moment of our "big girl" friendship.  We've progressed from watching Saturday morning cartoons balancing plates of french toast smothered in syrup on our laps, to dining in pretty fancy restaurants and relishing the taste of beautiful wines!  Lucky for us our husbands are the of best friends now too.  Life is sweet!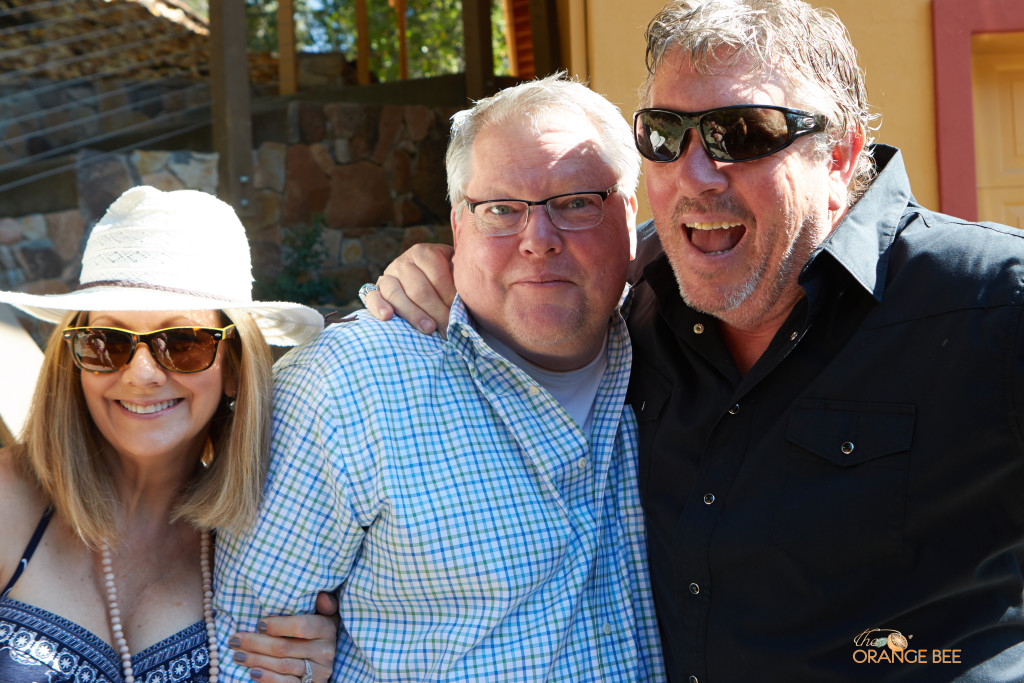 Vickie is the author of the blog "Wine Wrangling Woman" where she reviews wines  from all over the world – check her out!
On to our first stop of the day, Laurel Glen Vineyard, where we met owner and wine industry leader Bettina Sichel.  We met her at the tasting room which is located in Glen Ellen.  After introductions and a bit of chatting we loaded up in Burdick's big black vehicle and headed to the vineyard itself.  The vineyard planted to grapes in the 1880's by the first Europeans of German heritage to "settle" Sonoma Mountain, is today under the care of a woman of German heritage! Meet Bettina Sichel.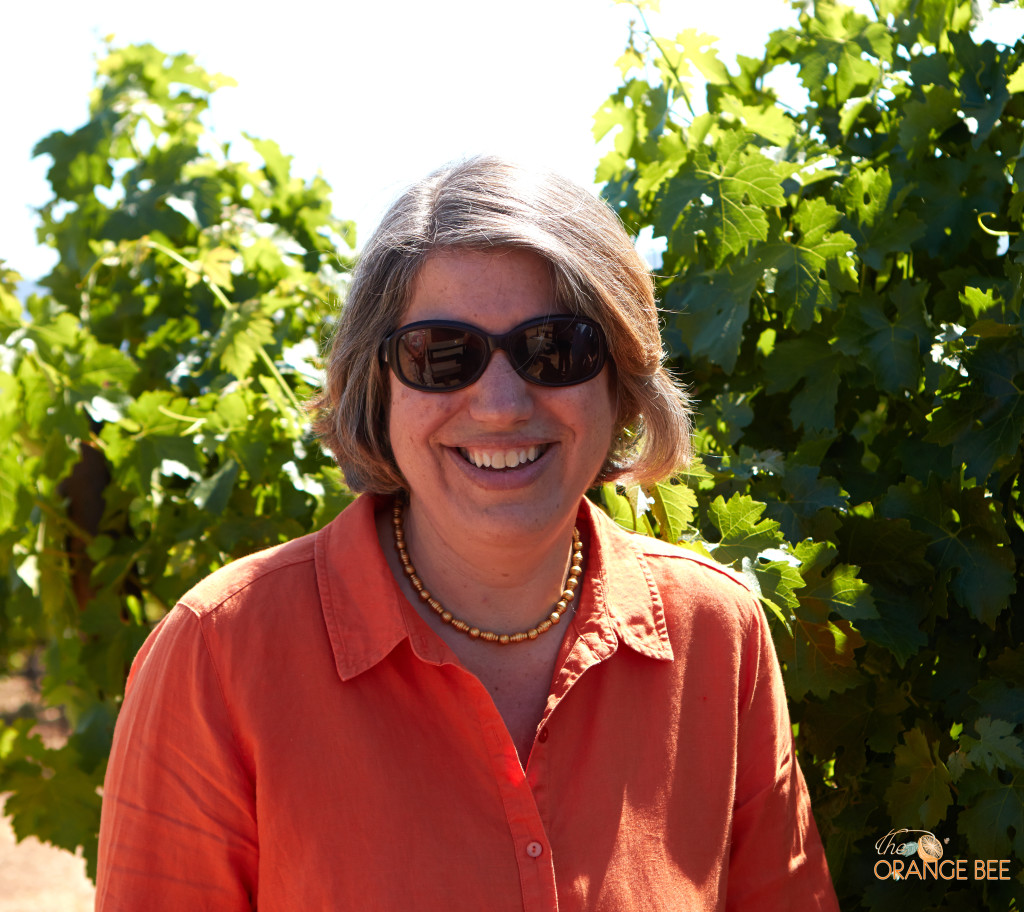 A friendly and gracious lady, Bettina asked a few questions about the four of us, getting to know who she was taking to her treasured vineyard.  I then asked how she became interested in viticulture and becoming a vineyard owner.  Her story blew us away.  It was unexpected that we would hear that her father, Peter Max Sichel, born with wine in his veins, was instrumental in refining "Blue Nun Liebfraumilch" into a single, perfectly positioned product in the 60's and spent his life immersed in the international wine business from salesman to marketer to broker.  I'd say Bettina grew up with knowledge of the wine making industry running through her veins, even if she absorbed it by osmosis!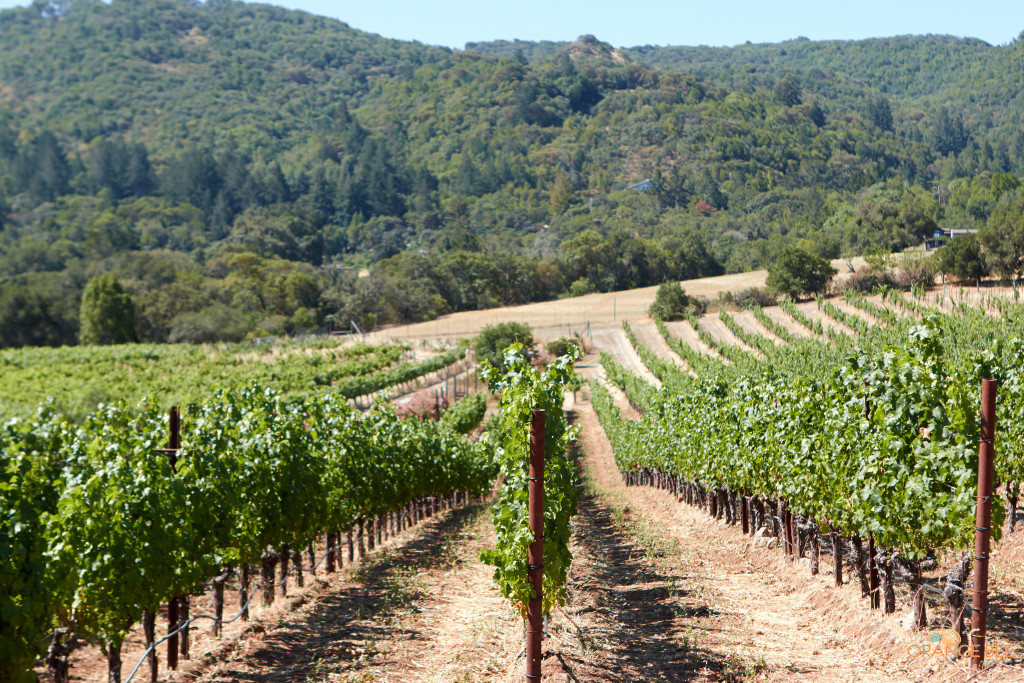 Laurel Glen Vineyard is certified organic with the oldest block of vines having been planted in the 1970's.  Bettina explained that converting the vineyard from traditional to organic means treating the grapevines in a manner best for them and not the necessarily the farmer.  The vineyards, high up on Sonoma Mountain with sweeping views of the adjoining hillsides supplies a climate perfect for growing the cabernet grapes that Laurel Glen is so well known for.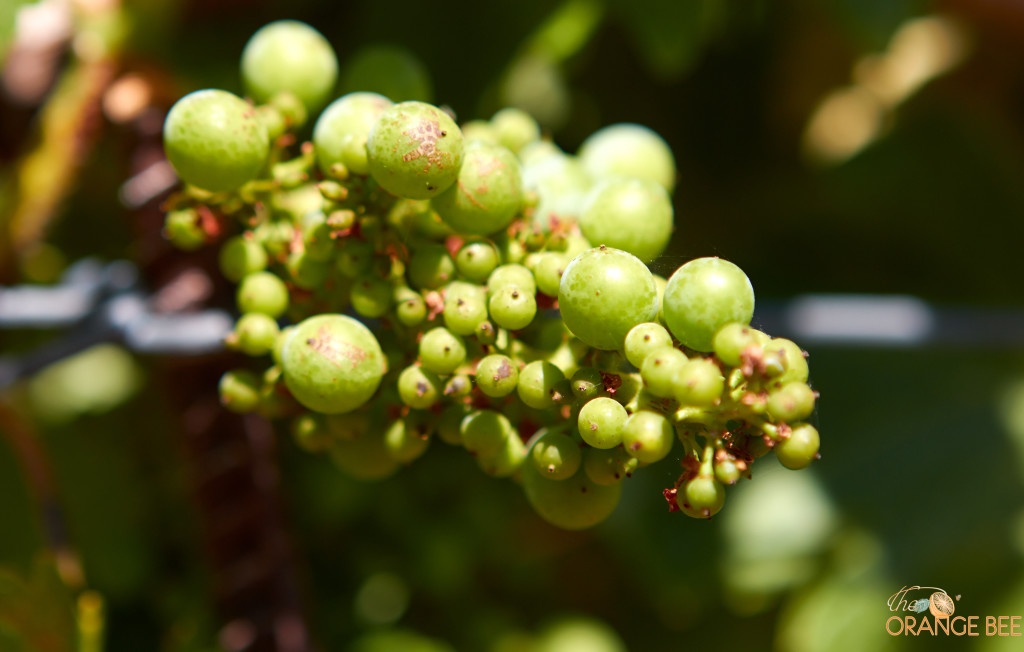 As the heat began to rise on this late June morning we loaded back into the BBV (big black vehicle) and headed back to the tasting room.  We were greeted by the lovely ladies on staff and seated in the cool, modern room to begin our tasting.  Laurel Glen is most famously known for their flagship Cabernet, Laurel Glen Vineyard Estate Cabernet Sauvignon.  Intensly dark with flavors of cassis and berries it offers a haunting spiciness to the palate.  Delicious!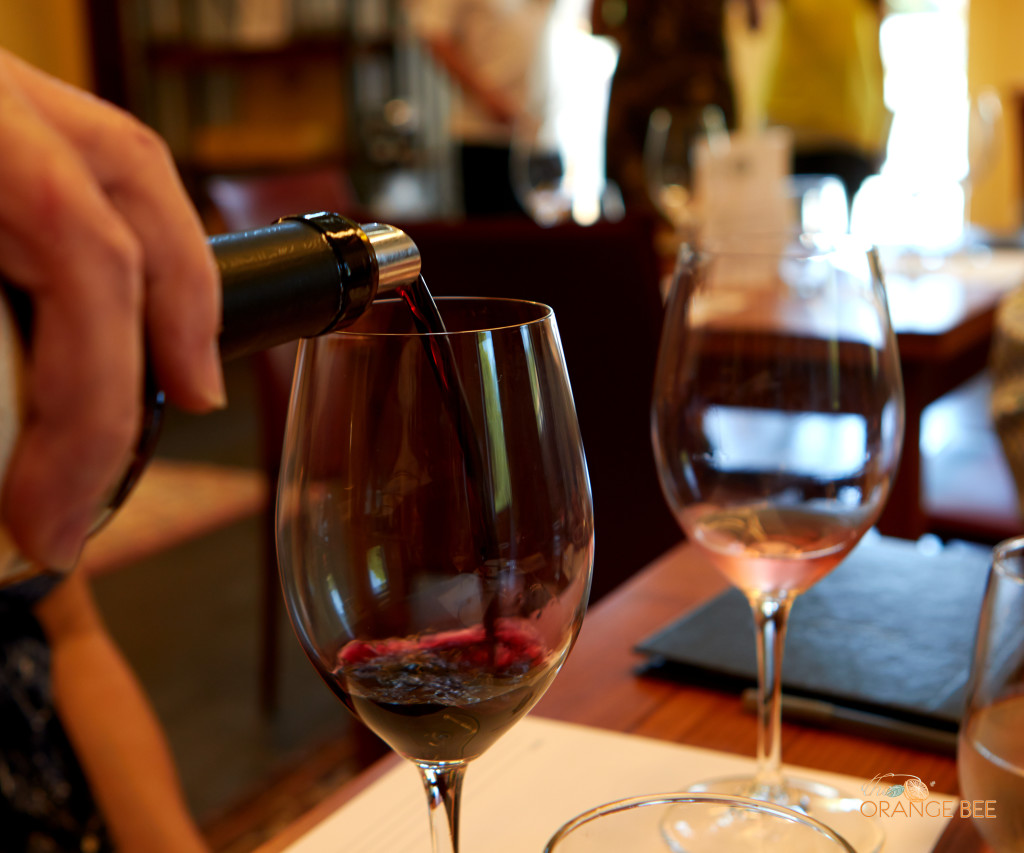 We began our tasting with Laurel Glen Crazy Old Vine Rosé, a juicy, flavorful tasting room exclusive, from a row of vines planted at Laurel Glen Vineyard in the 1880's.  Don't you love the idea of sipping on a wine whose root stock is from the 1800's?  I do!  I have never been a fan of Rose, but on this day it may have been my favorite. Fruity with flavors of grapefruit and strawberry, accompanied by mouthwatering flavors of tangy cranberries.  Refreshing indeed!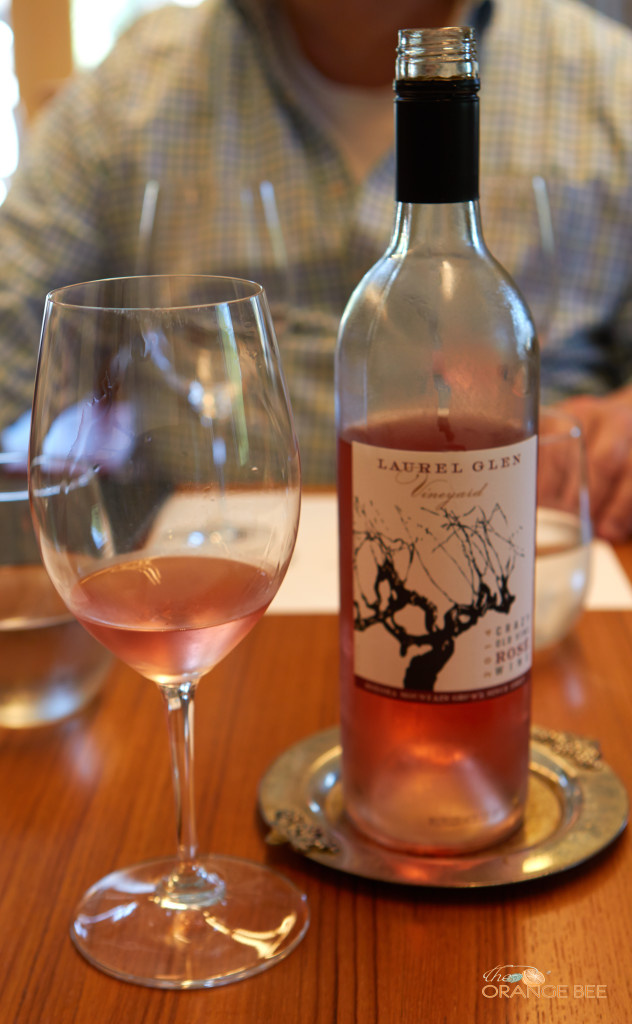 We also tasted the other two Cabernets of LGV, Laurel Glen Counterpoint Cabernet Sauvignon and Laurel Glen Vineyard Laureate Cabernet Sauvignon, the second made especially for wine club members.  Counterpoint, is easy to drink, layered with flavors of ripe currants, licorice and smoky, spicy oak. The finish is fresh and bright.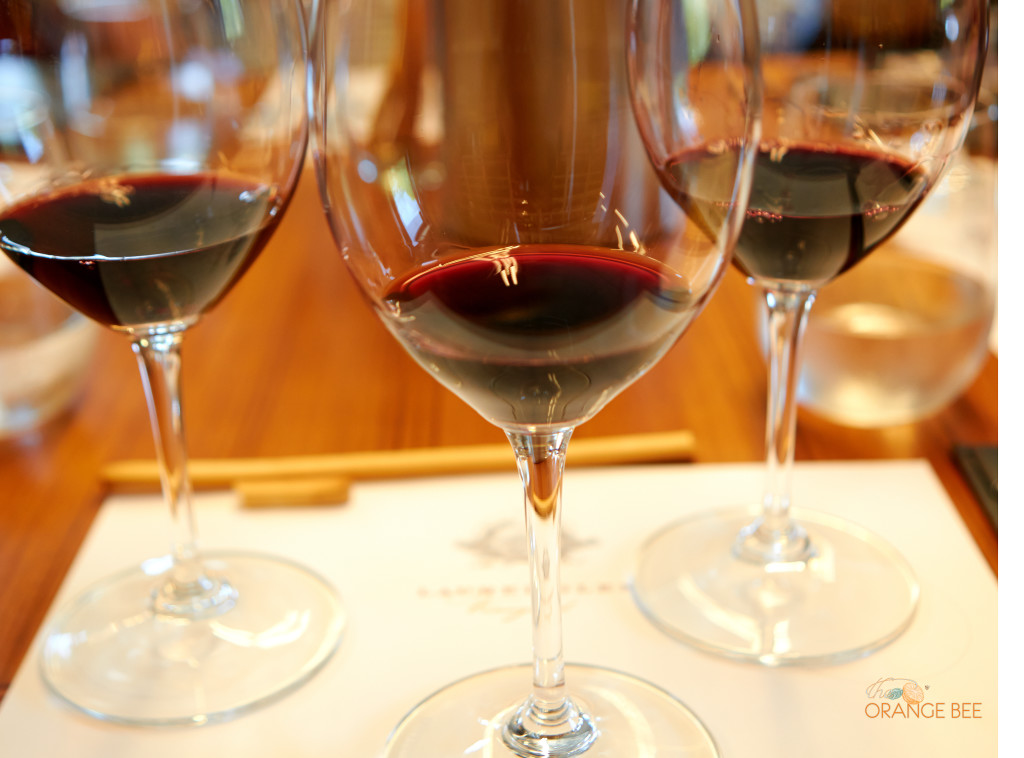 The Laureate Cabernet offering a saturated purple color as well as floral, creme de cassis and blackberry notes is pleasurable from the first sip.
By now we were ready for a bit of lunch and were escorted to the lovely patio for an appetizing meal of  olives, cheese, fresh colorful fruits and a platter of tasty sandwiches, accompanied of course by a glass of wine of our choosing.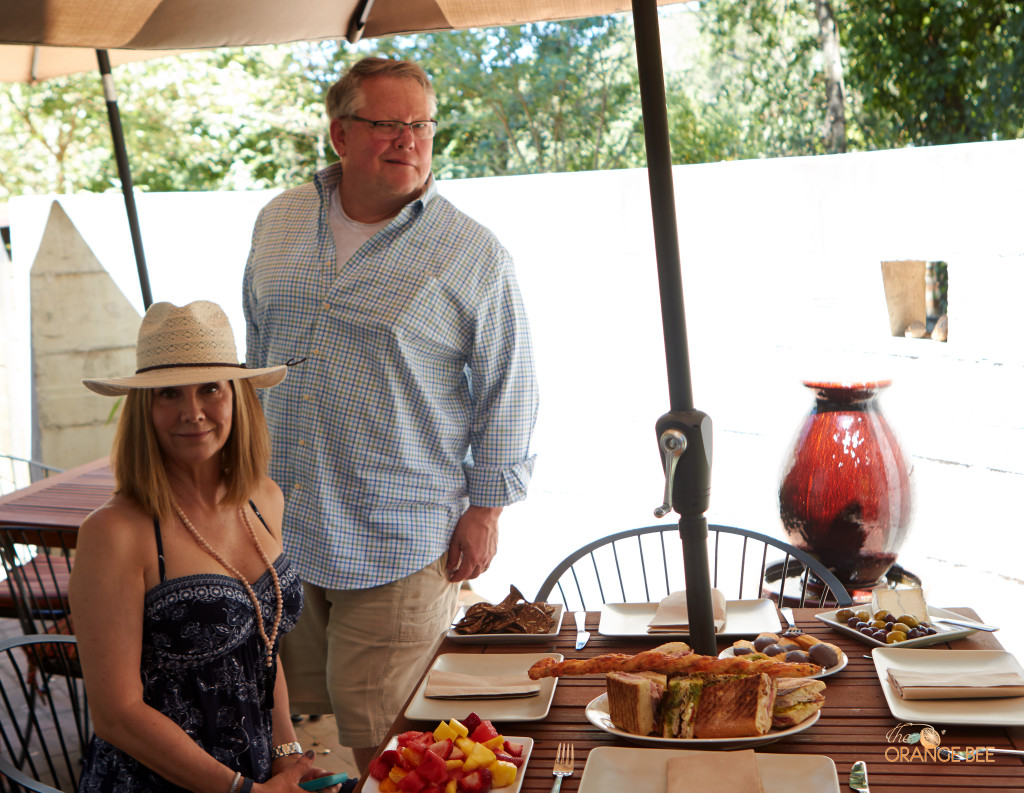 Our day was off to a magnificent, delightful start.  Pleased with the first offerings of wine and food we said our "goodbyes" and hopped back into the BBV for a lovely drive to our next stop, Hanzell Vineyard, established in 1957 by J.D. Zellerbach, of Crown Zellerbach fame.  I'll be sharing this story with you soon.  Cheers!