This shop has been compensated by Collective Bias, Inc. and its advertiser. All opinions are mine alone. #WhenImHungry #CollectiveBias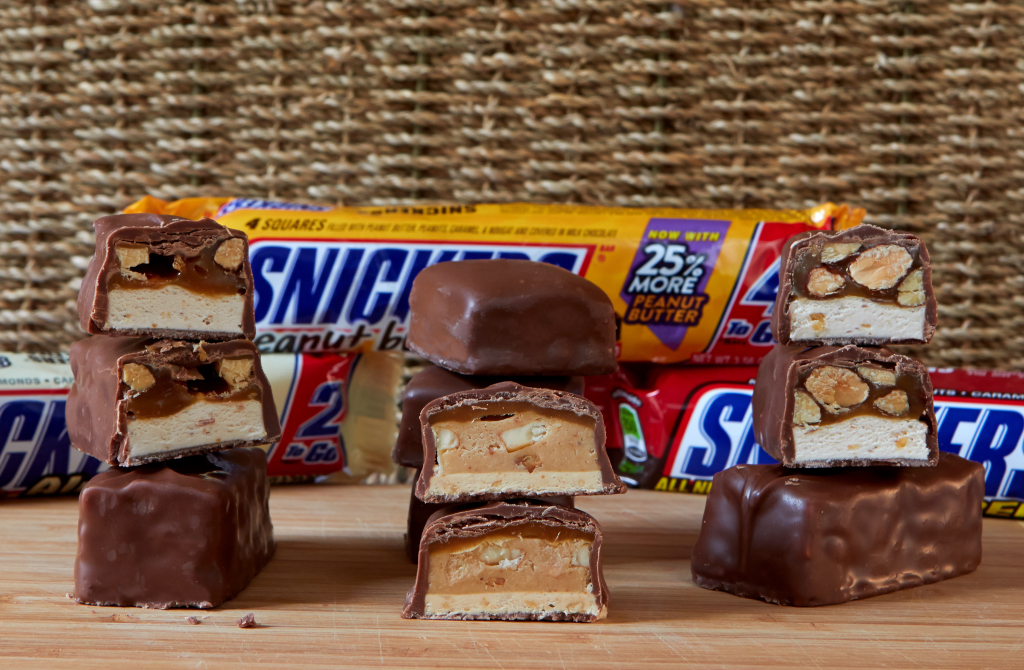 When I get hungry I can be so cranky, weak, tired and often times I just want to go to sleep because I have no energy to take the next step or say the next word!  Not at all myself!  My family has taken many road trips and on numerous occasions we have found ourselves hungry and without a restaurant in sight or searching for just the right one until …Ooops..there isn't one.  One story in particular that we now laugh about is when we were taking a day trip in the Texas hill country. Here's what happened….
We woke up to a clear, sunny, warm day to spend driving the back roads of Texas.  The hill country area of Texas is well know for it's beautiful expansive fields of wildflowers.  Distinctly bluebonnets, along with painted blankets, Indian paintbrush, and black-eyed Susans.  It was spring time, the window of opportunity was wide open for viewing the flowers and stopping along the way to pop in quaint little shops and poke about for treasured Texas artifacts.  My husband is patient with the three of us girls when it comes to poking around in shops.  He generally takes his camera and wanders around town shooting unique sights.  Late in the afternoon, we had had our fill of "shopping" and driving and decided we were all getting hungry and were ready to head back to the "river house", where we were staying, for some snacks and a little "sittin' in the river" time.
Having seen a satisfying number of colorful wildflower fields, grazing longhorns and rustic old barns my husband set the GPS to take us home on a route less followed.  We stuck to the directions which led us to a big open gate, complete with a cattle guard and a dirt road.  We questioned the validity of this route but upon checking the GPS for accuracy could see it would lead us to the road we needed to take us back to the house, about 5 minutes away.  Nice!  As we drove this route we all began to realize how hungry we were.  Starving to be exact.  The GPS had us 20 minutes from the end of the road, add another 5 to get to the house-it seemed doable.  My daughters and I were trying to make the best of what seemed to be an endless road over a rough, rocky path, but the truth was we were hungry.  We were cranky and whiny and downright catty about what now seemed to be the never-ending road that we were traveling.  No sleeping on this course, it was far to bumpy for that!
We had not one crumb to eat in the car and had long ago, run out of water.  I'm confident if my husband could have plugged up his ears he'd have done so because I'm sure the banter amongst my daughters and me, was driving him nuts.  He assured us we'd come out at the end of this long trail and be only 5 minutes from home, and food and liquid refreshment.  Well, here is what happened; we came to the end of this long, potholed dirt road only to discover that there was another cattle guard and gate, only this time it was LOCKED.  Locked tighter than tight and there was no way to open it and pass through, which would have put us 5 minutes from where we wanted to be.  The girls and I considered if "dad" could just plow through it, that was laughable however, because it would've torn up my car without a doubt.  Can you imagine the "tension" in the car now?  Oh man, arms were crossed across chests, lips were tight, and nothing nice was being said.  We were hungry!  We had no choice but to turn the car around and head back to the gate we'd come through and take the "long" way home.
I am positive had we not all been famished and thirsty we would've easily laughed about this and enjoyed the trek yet again over this rough and rocky road.  After this little adventure I got smart and now I carry SNICKERS® bars with me on road trips.  Had we had even one SNICKERS® bar to share among us the atmosphere in the car would have been much less strained.  However, I haven't told you the best part of this story!  As we headed to the entrance of this rugged road we noticed a black Suburban following us – now mind you, we had not seen another vehicle the entire time we were driving this path. The girls were alarmed and fretful, who could that be?  Tinted windows prevented us from seeing who was in the dark, ominous vehicle.  I was feeling my mother bear protective side welling up. When we finally arrived at the gate where we had entered this dirt road we found that it too, was LOCKED!  Heavy duty chains and a padlock secured it shut.  Oh my goodness – now what?  Locked in with a mysterious, sinister looking car behind us…Yikes!  I can't even begin to tell you how nervous we all were and all of a sudden we forgot about how hungry, because we wondered if we'd even live to eat another meal.  You've heard the stigma about Texas, all gun crazy cowboys and shoot 'em ups – right?
SO now we are at a standstill.  Can you imagine what was going through all of our minds?  To cut to the finish, a guy gets out of the black, scary vehicle, NOT carrying a gun and approaches my husbands window.  I decide I'll be the one to do the talking because I am a better communicator than he, just saying'!  The guy, dressed in jeans and a denim shirt and of course a cowboy hat asks, "can I help you?"  DUH!  I ask, "is this your property?"  His response, "Yes mam".  I begin to tell him how the GPS brought us here and that when we  turned onto this road the gate was open and there were no "NO Trespassing" signs so we assumed it was a public thoroughfare.  He questioned, "this gate was open?".  "Well," I said, "yes sir, it was – otherwise how would we have gotten in?"  To end this story, he was friendly and found it somewhat amusing that the GPS had steered us wrong.  It was puzzling to him why the gate had been open in the first place, but he was understanding of our dilemma and opened the gate and turned us loose, without any dispute or gunfire.
The hunger pains had momentarily subsided due to our anxiety of what might have happened.  Lucky for us Texans are friendly folks, I did a good job of smiling and talking our way out of any trouble, we were after all completely innocent!  Now we headed back down a familiar farm-to-market road to the house on the river.  This meant about another 40 minutes in the car sans food or drink but at that point we were just happy to know we'd live to see another day and eat another meal!
I hope you'll enter the SNICKERS® "Who are you when you're hungry?" contest by uploading a personal photo or video from your Computer, Facebook, Instagram or use the SNICKERS® Meme Generator to create something new! Voting begins at Noon on 5/11/15 and ends at 11:59:59AM ET on 7/15/15. Click here: #WhenImHungry.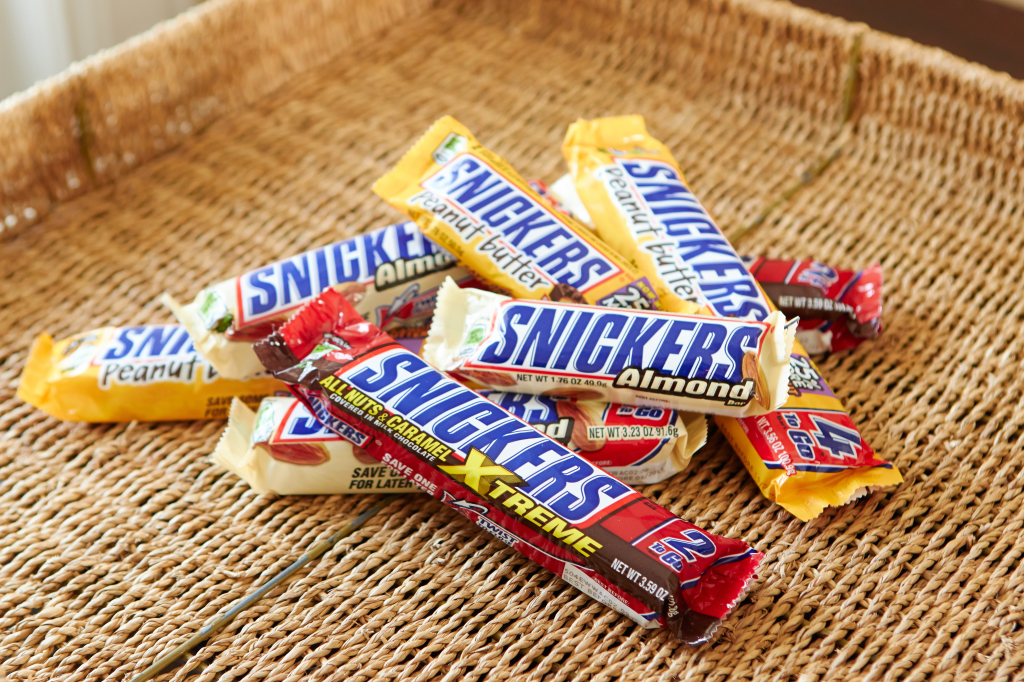 And if you love SNICKERS® go here where you'll find tons of recipes and fun stories on the SNICKERS® Social Hub!  Next time you're taking a back road trip, may I suggest you throw a few SNICKERS® bars in the car to prevent cranky, jittery, whiny behavior from any travelers, especially in the event that you find yourselves lost or trapped and hungry!  I found three great flavors, SNICKERS® Extreme, Peanut Butter Squares and SNICKERS® Almond at Walgreens.
I've shared a treasured family story with you, one that we can now laugh about.  Share one with me about a time you found yourself in a precarious situation, innocently or not, or tell me about who you are when you're hungry.  Are you okay with that or do you get snappy and cranky like the girls in this story?  How do you "fix" being hungry with no restaurant in sight ? Do you travel with snacks in your car, purse or travel bag?  Let me know – I'd love to hear your story!